LSC-Kingwood Invites Community to December Events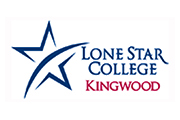 LSC-Kingwood Invites Community to October Events.
more
---
Kingwood Chorale, Orchestra to Present "Messiah"

There are certain activities that come with the holiday season, and hearing the "Hallelujah" chorus in a live performance is one of them. The Kingwood Chorale and Chamber Orchestra (KCCO) celebrate the season and the organization's Silver Anniversary with two convenient performances in the heart of the Lake Houston area. The performances are on Dec. 7 and 8 at 7:30 p.m. at the First Presbyterian Church of Kingwood.
more
---
Skip Developmental Math at LSC-Kingwood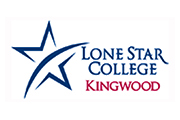 Low mathematics scores on the Texas Success Initiative Assessment (TSIA) placement test mandate that students entering college must take a developmental math course. Lone Star College-Kingwood's math program and Continuing Education (CE) Department is offering SKIP-A-MATH, a new program in which eligible students, who did not place into credit level math on the TSIA test, can enroll into a two-week intensive math course that could allow them to skip a developmental class.
more
---
Continuing Education Classes Offered at LSC-Kingwood

Lone Star College-Kingwood's Continuing Education (CE) Department offers courses in a variety of levels - from novice to expert. These courses can prepare students for further study, for immediate employment in computer careers, or for personal enrichment. "In today's knowledge-based economy, continuous learning is not an option, but a necessity," said Robin Garrett, dean of Continuing Education at LSC-Kingwood.
more
---
"Face It" Art Exhibit Fosters Teamwork

One artwork created by several students sets the theme for Lone Star College-Kingwood's latest art exhibit. "Face It" consists of drawings by art students from 2007-2013. Each work is a composite drawing created by a number of students in one class. The process requires a large portrait of a person, famous or unknown, in either color or black and white, which is divided up according to the number of students.
more
---
Play Games at LSC-Atascocita Center

Spending time with family while meeting new friends is the purpose of Family Game Night at Lone Star College-Atascocita Center. This fall, the center invites community members to come out and participate in a variety of board games. The event will take place on Oct. 11, Nov. 15 and Dec. 6 at 6 p.m. in the library. "Family Game Night provides an opportunity for families and individuals to interact with others and enjoy various board games all for free," said David Baty.
more
---
Earn a Teaching Certificate at Lone Star College's ATCP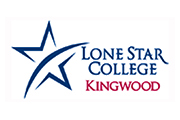 Skilled, qualified and caring teachers are needed to educate and develop students. With a bachelor's degree and a passion to make a difference in the lives of young people, interested people can learn more about Lone Star College System's (LSCS) Alternative Teacher Certification Program (ATCP) at LSC-Kingwood's fall information sessions on Sept. 9, Oct. 14, Nov. 11 and Dec. 9 in the Performing Arts Center room 125 at 5 p.m.
more
---
LSC-Atascocita Center, UHD Offers BBA Program

Earning a four-year degree at a community college is now a reality at Lone Star College-Atascocita Center. In partnership with the University of Houston-Downtown (UHD), students can now earn a Bachelor of Business Administration (BBA) degree in General Business entirely on the Atascocita campus. Interested students and community members can learn more about the program at the Joint Information Sessions on Sept. 16 and Nov. 18 at 6 p.m. in room 206 and Oct. 23 and Dec. 11 at 12 p.m. in room 218.
more
---