Faculty and Staff
Interim Dean
Lisa Bryant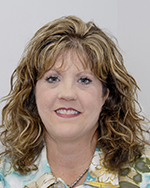 Email: Lisa.H.Bryant@lonestar.edu
Phone: 281.312.1428
Office: CLA 201-E
Web Site
Department Chair
Linda Holcomb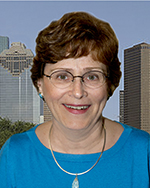 Linda Holcomb is chair of the business and professional office department. She joined LSC-Kingwood 17 years ago. Holcomb earned a Bachelor of Arts degree from the University of Texas at Austin and a Master of Business Administration degree from the University of St. Thomas.
Holcomb has many years of experience in the business industry and enjoys teaching business to students.
"LSC-Kingwood is a beautiful campus with a close knit, professional group of faculty, staff and administrators."
Email: Linda.A.Holcomb@lonestar.edu
Phone: 281.312.1567
Office: ADM 205-G
Web Site
Faculty
Joseph L. Dawson
Joseph L. Dawson, professor of accounting, joined LSC-Kingwood in 1989. Dawson obtained a Bachelor of Business Administration from Pan American College (University of Texas, Pan American) and a Master of Accountancy from Houston Baptist University. He is also licensed to practice accounting in the State of Texas.
Dawson is involved in a variety of committees. Some of these include: faculty senate professional development committee, educational program council, the Lone Star College Accounting Advisory Board, financial aid scholarship committee and chair of the business and professional student scholarship committee.
In 2001 Dawson was honored with a Teacher Excellence Award.
Email: Lin.Dawson@lonestar.edu
Phone: 281.312.1686
Office: LIB 206-K
Web Site
Adjunct Faculty
Adrian Patton
Email: Adrian.K.Patton@lonestar.edu
Adjunct, Accounting
Web Site
Staff