Room Reservations - Employees & Student Organizations
Internal Room Request
What This Form is For:
This form is only for internal LSC-Montgomery Employees and student organizations (if you are a student please provide your advisor name as the contact person) within LSC-Montgomery. This form is to request a reservation of a special event, conference or meeting that includes special needs such as catering, facilities or media items by filling out our form.
Once you are on the form please make sure you fill out the required fields with the necessary information and submit. Once the form is received by the Room Scheduler Coordinator, the request will be reviewed.
(Reminder: This is only a request to book a room for an event. Your event is not officially booked until you received your confirmation e-mail.)
What Happens Once the Form is Submitted?
If you have only needs for space, your request will be entered into R25 (our room scheduling system) to verify space availability or find the appropriate solution for your needs.
You will receive a response via e-mail to confirm the space is booked.
If the request is for more than just space it will be forwarded to our LSC-Montgomery Special Event Coordinator at MCSpecialEvent@lonestar.edu where the event will be booked in R25 and the work flow for your event needs will begin.
Other Tools: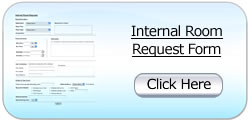 Reserve Rooms with R25
View Rooms You Have Already Reserved
View Building/Room Maps


Room Rental Rates
If you would like to see what our rates are, please visit our room rental rates page.