Academic Departments
|
LSCS Aviation Management Departments
|
LSC-North Harris Aviation Department
Our Vision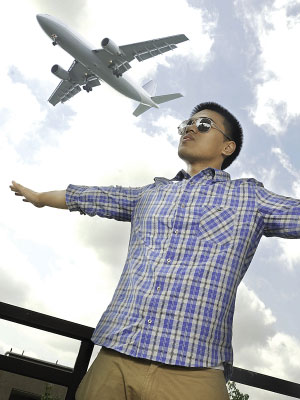 To be a dynamic learning centered environment for student education, success, and partnerships in aviation.

Our Mission

To provide high quality education and practical aviation opportunities that enrich students lives.
Why LSCS Aviation?
With several campus locations, LSCS has an above average student-teacher ratio. This allows for students to have more face to face time with their instructors. LSCS has a network of resources at each students disposal. These resources include:
A well versed staff with high degrees of education and practical experience
Networking with major corporations
Cooperative partnerships and internship opportunities with major airports
Opportunities to assist with research and development projects
Affordable tuition!
Did you know...
LSCS has many transfer agreements in place with other colleges and universities. You can use your existing college credits as transfer credit for completing an Associate of Applied Science degree in Aviation Management.
Many students desire to further their education after having completed our Associate of Applied Science Degree in Aviation Management. LSCS can provide you with several higher education options of which your Associates degree will transfer to fully meet two of the four year requirements of a Bachelor degree at many prestigious universities.