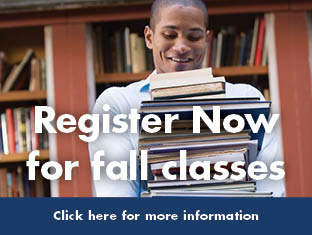 Registration is underway for Fall classes
Registration is underway for LSC-Tomball Fall. Take advantage of these fast-track methods to getting ahead with your degree plan. 
more
---
LSC-Tomball Pharmacy Technology Program Now Accepting Student Applications
LSC- Tomball Pharmacy Technology is currently accepting student applications for the 2014 fall semester program. The deadline for student application submission is Thursday, July 24, 2014. Careers in the healthcare industry are ever-increasing across our nation and around the world. The field of Pharmacy Technology is rapidly growing with expected growth rates of 32 percent in the next eight years nationwide.  
more
---
Nursing Student Selected as Chronicle Scholarship Recipient

Second-year nursing program student Megan Caroll was selected as one of three $1000 scholarship recipients as part of the Houston Chronicle's 13th annual Salute to Nurses, a program recognizing nurses and health care organizations during National Nurses Appreciation Week. 
more
---
Star of the Month: Gabby Bazan

This month's Star of the Month, Gabriella "Gabby" Bazan , decided to begin her college experience with the Lone Star College System because "starting off at a community college, yes, saves you money, but it really helps you establish a feeling of freedom and independence," she said.  
more
---