Current Students
|
Student Life
|
LSC-Tomball Student Life
|
LSC-Tomball Student Government Association
Now accepting applications for the 2014 Spring Semester!
If you would like to be an active voice that makes a difference on campus, please submit your online application by Friday, January 24, 2014, at 5:00 p.m.
Click here to fill out your online application now!
What is SGA?
The Student Government Association is a fun, energetic group of students representing the Lone Star College-Tomball student body.
Meetings
LSC-Tomball SGA Spring 2014 meetings will be held in C210 at 11:30 am and the dates are: January 27, February 24, March 31, and April 28
Officer Positions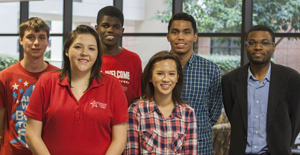 President: Mark Kinyanjui

The president precides over all meetings and functions and is the voice of the Student Leadership Council. The president serves as a "cheerleader" for all the SGA members and is expected to engage members and always be supportive and engaging.
Vice President: Rachel Bradshaw
The Vice President is responsible for overseeing committees while commuinicating and working with the committee chairs. The Vice President is also responsible for aiding the President of the SGA when necessary.
Secretary: Gregory Rayne
The Secretary position requires organization skills and attention to detail. The secretary takes minutes at every SGA meeting and distributes the notes to members via e-mailo and other forms of communication. This position is reponsible for keeping all members up-to-date reguarding meetings and events.
Committee Chairs: Ann Nguyen
Each committee listed above will have a Committee Chair who is responsible for guiding the committee from the idea stage through the execution of the programmed events. These positions are particularly important because the committees are the foundation of the Student Leadership Council.
An SGA Member: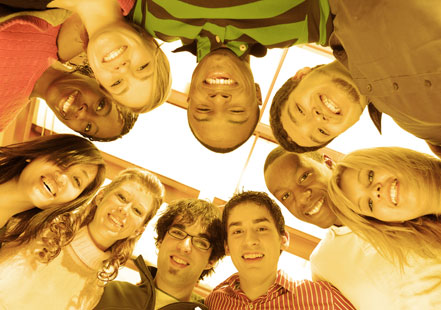 Actively participates in SGA trainings.
Nurtures and promotes a team atmosphere.
Is highly motivated and energetic.
Excels at meeting new people.
Is eager for new challenges and is able to learn from things and apply them quickly.
Represents LSC-Tomball and the Office of Student Life in the best light.
Provides motivation for both students and fellow SGA members.
Evaluates programs and events with fellow SGA members.
Provides ideas for future programs and events.
Is a voice for the LSC-Tomball Student.
Why join SGA?
Joining the Student government Association is a fantastic way for you to get involved at LSC-Tomball and gain experience that will be beneficial to you throughout your education and beyond. The benefits of joining the SGA include:
Opportunities
Making connections with faculty and staff on campus that could aid students in future endeavors.
The opportunity to build a resume that includes leadership, community service, and team building accomplishments.
The ability to help plan events on campus and make connections with fellow students.
The opportunity to represent the LSC-Tomball student body to faculty, staff, and administrators.
Being a part of a team that incluences and improves the LSC-Tomball campus and student body.
Opportunity to travel to state and regional conferences.
Getting involved and making a difference!
Committees
The Student Government Association offers six committees comprised of a fun, energetic group of students representing the Lone Star College-Tomball student body.
Activities Committee: Are you interested in marketing or event planning? This committee is responsible for assisting the Office of Student Life and the Student Activities board with planning events on campus for planning and promotion to the actual set-up and assistance at the event. Events include but are not limited to social events, educational events, cultural events, and community service oppurtunities in addition to the annual Trevorís Choice Awards banquet held in the spring.
School Spirit Committee:
Are you a sports fanatic who enjoys the rush of a game? This committee is made up of sports fans who are committed to promoting the LSC-Tomball sports teams and intramural programs. This committee helps determine what games or matches are held to what giveaways there are like pizza, t-shirts and more. This committee also creates spirit banners to keep the team spirit high and host dinners for our student athletes. Their goal is to try to get the word out about Timberwolf sporting events and cheering our teams on to district and league championships!
Public Relations Committee:
Do you have an interest in politics or journalism? This is the committee that provides services on how campus programs and policies ae affecting them in addition to getting feedback on program events students would come to see on campus. This committee is also responsible for promoting the programs, events and activities the Student Government Association hosts on campus and in the community.
Community Service Committee:
Do you enjoy helping others through work and service? This committee gets other SGA members and student organization members, and students at large from across campus involved in making a difference in our community. Whether itís raising money for a good cause or dressing in Halloween costumes and hosting an alternative Halloween event, this is the group that makes a difference.
Leadership Committee:
This group is made up of the chairmen and co-chairmen of the other five committees. Their responsibilities include but are not limited to planning the meetings, sending e-mail reminders and posting Facebook reminders, as well as planning leadership training and fun social events for the rest of the Student Government Association. This committee also meets with our President, Dr. Susan Karr to discuss issues affecting our students.
Club Collaboration Committee:
Collaborating with other student organizations on campus is vital to the success of the Student Government Association. This committee works closely with other leaders and representatives from other organizations on programs and events. This committee is also a resource for their fellow organizations to keep in communication with everything from event planning, promotion, mediation, other ways of communication, and the list goes on. The Club Collaboration Committee also hosts the monthly Club Council meetings which will be held on the last Monday of every month at 12pm. Each meeting consists of a leadership training activity, information exchange, and updates on what is happening on and around campus that affects the LSC-Tomball student body. If any of these committee sounds like something you would enjoy for the duration of the year, then please fill out the application and bring it to room C223 located at the second floor of the commons.
Member Requirements
Students interested in joining the SGA must:
Demonstrate an understanding of the purpose and goals of the SGA.
Have excellent communication skills- verbal and written.
Have a good academic standing with a cumulative GPA of 2.5 or higher the semester prior.
Be able to attend all training sessions. Training sessions dates are TBD.
Be able to work at the majority of the programs and events.
Preference s given to those who have demonstrated leadership ability, the ability to work with students, peer group, faculty, and administration.
If you have any questions, feel free to contact Patrick Gilbert or Shannon Marino:
Patrick Gilbert
Phone: 281.401-1857
Email: Patrick.Gilbert@lonestar.edu

Shannon Marino - Program Manager, Student Life
Phone: 281-357-3642
Office: C-223
email: mailto:shannon.l.marino@lonester.edu