Expanding Horizons Conference
Keynote Speaker: Michael Segal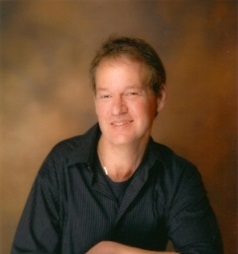 In 1981, Michael Segal was a promising pre-med student at the University of Texas at Austin. Unfortunately, being at the wrong place at the wrong time dramatically altered his life's dream.
Mike and his girlfriend stopped at a convenience store to get some gas after a late night study session. He walked inside and found himself in the midst of an armed robbery. He was immediately escorted into the freezer, assaulted and then mercilessly shot execution-style, in the back of the head. The perpetrators believed that they had eliminated the sole witness for their crime, but Mike Segal survived. What they did kill was the promising career of a future surgeon. Still, they did not kill the spirit and determination of a man with a caring heart.
Mike went on to shock the entire medical community when he learned to feed himself, walk, and talk again. Even more amazing, after years of therapy he returned to the University of Texas, graduating Phi Beta Kappa, then went on to finish graduate school. Until recently Mike worked at a leading Houston trauma hospital where he helped patients and families cope with tragedies. This is the hospital where Congresswoman Giffords received her rehabilitation and Michael had the opportunity to meet with her to share his similar story & his compelling message of hope. Congresswoman Giffords was so taken by Mike that she included him in her upcoming book.
Michael has devoted his life to showing that lives can be changed through hard work and positive thinking. His presentation will leave you full of hope and challenge you as you work with students with disabilities.
Lodging
*State/Government rate quoted as of 4/22/2014, and all are plus tax
Restaurants
Medical
Animal Services
Wheelchair Repair
Taxi Service
Hearing Aid Services