Meet Our Staff
Tracie Ring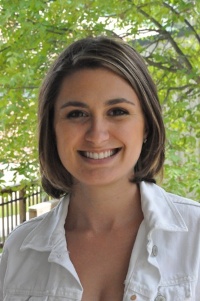 Tracie returned to LSC-Kingwood in the Summer of 2010 after pursuing her education. After getting her start at LSC-Kingwood, she received a Bachelor of Science in Psychology in 2008 from Sam Houston State University and a Master of Science in Industrial-Organizational Psychology in 2010 from Lamar University. Working in the Office of Student Life at LSC-Kingwood gives Tracie the opportunity to give back to the school that gave her the tools to become a successful student and professional. She was Chapter President of Alpha Lambda Xi, Kingwood's chapter of Phi Theta Kappa, in 2005-2006. She says "Getting involved in Student Life enabled me to discover leadership skills and a passion for service that I never knew I had. I want our students to become empowered through discovering their strengths the way that I did." Tracie's goal for the next year is to increase the profile and visibility of student life for the Kingwood Coyotes. She enjoys arts and crafts, spending time outdoors, shopping, decorating, organizing things, and hanging out with family and friends.
Tracie Ring
Program Manager, Office of Student Life
Email: Tracie.Ring@lonestar.edu
Phone: 281.312.1794
Office: SCC 243
Rick Walsh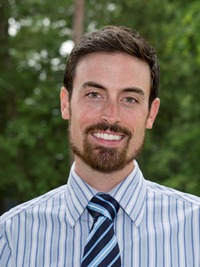 Rick came to Lone Star College-Kingwood from Boston, Massachusetts where he graduated from Suffolk University with an M.Ed. in Administration of Higher Education. Rick served for a year as an AmeriCorps*VISTA working to promote service and volunteer opportunities to the students of Lesley University in Cambridge, MA. His passion for working with students at the college level came from his own experience getting involved at the University of New Hampshire. There he was a Senior Staff member for Orientation, an Executive member of Freshman Camp, and the Co-director of the Alternative Break Program. Before returning to Suffolk University he taught fourth grade in Somersworth, New Hampshire. Rick says, "Education is my passion, and I feel fortunate to be involved now in higher education where I can impact young adults at a crucial time in their lives." He is excited to be working with the Student Ambassador Program and Coyote Camp and hopes that interested students will feel comfortable approaching him about getting involved on campus.
Rick Walsh
Orientation Coordinator
Email: Richard.Walsh@lonestar.edu
Phone: 281.312.1790
Office: SCC 241