Workshops
Ron Pokrasso 2-Day Printmaking Workshop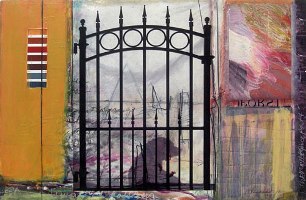 This intensive, two day workshop taught by internationally known artist and educator Ron Pokrasso, will guide students through multiple techniques using the monotype medium and akua water-based inks. Enhance your personal expression while creating a number of finished prints. Class size is limited to 16 so reserve your seat today!
Friday, April 8 and Saturday, April 9
9 a.m. - 4 p.m.
Cost $125 includes inks
Registration
Contact Denise Lorenz
Innovative Printmaking: Monoprints and Intaglio Unleashed Workshop
This hands on, intensive, one day workshop, taught by artist Kate Borcherding, will feature an abundance of techniques in printmaking that will energize your creativity. The class starts with the basics and moves to personal expression with a variety of methods. Class size is limited to 11 so reserve your seat today!
Saturday, September 26
9 a.m. - 5 p.m.
Cost $55
To register contact Linda.Woodward@LoneStar.edu.
Traditional Wet Felting Vessel Workshop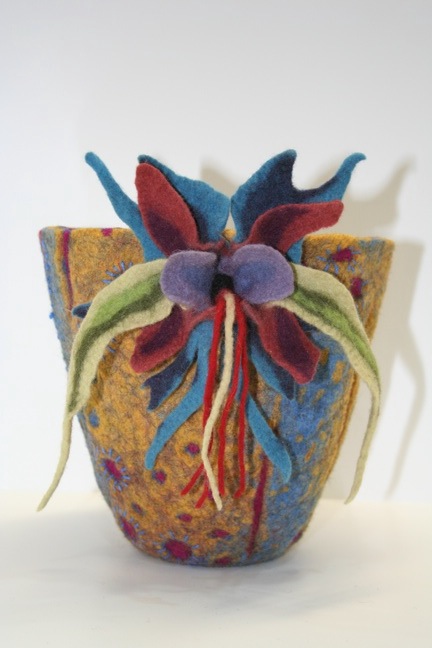 This Fall Lone Star College-Montgomery will host a wet felting workshop with Pamela MacGregor. MacGregor is a nationally known felt making artist whose works range from whimsical to aesthetically sculptural. This is a very tactile art process that is open to novice or veteran alike. In this class you will make a tall, sculptural, vessel using a resist technique. You will also learn how to apply different textures, inlays of silk and other materials so your vessel will become a one of a kind art work. Class size is limited to 12!

For examples visit www.tarveycottagestudio.com/VesselFolder/Vessels.html
Saturday, October 24
9 a.m. – 5 p.m.
Cost $45
To register contact
Linda.Woodward@LoneStar.edu