Lone Star Leadership College
What is Lone Star Leadership College?
Lone Star Leadership College provides an opportunity to educate and mentor emerging student leaders for diverse roles of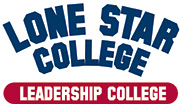 leadership linking the Lone Star College System (LSCS) and the community. The goal of the program is to develop and enhance the leadership skills of its student participants, while encouraging an appreciation for giving back to the community.
Intensive monthly sessions in the six-month program allow students to explore and examine the local economy, government, arts and culture and more. Participants also receive applicable skills training based on the StrengthsQuest program, a national leadership training course. The program, which starts in October and concludes in April, also provides students the opportunity to work in a team environment during a community service project.
Applicants must commit to attending all sessions, be currently enrolled at a Lone Star College campus or center, and plan to enroll for the fall and subsequent spring semesters. Applications are available through the Student Life/Student Activities Office at each campus or online. A selection committee reviews the applications and five students are selected from each campus and/or centers.
There is no cost to the participant.
Developing Leaders. Delivering Results.
Session Dates
Held from 8 a.m. - 5 p.m. except as noted.*
Friday, September 12, 2014 - Application Deadline
Friday, October 3, 2014* - Leadership Skills Retreat - Team building and personal leadership style
Friday, October 17, 2014 - Education - Private, public and higher education
Friday, November 21, 2014 - Arts and Culture - Understanding differences
Friday, January 16, 2015 - Health and Human Services - Meeting basic needs
Friday, February 20, 2015 - Government/Criminal Justice - Local, state and federal
Friday, March 20, 2015 - Community Service Project - Learning to give back
Friday, April 17, 2015* - Closing Session and Certificate Ceremony for 2014-15 program
All program sessions except for the closing session will begin and end at LSC-University Center located at 3232 College Park Drive, The Woodlands, TX 77384. Transportation will be provided for all activities during the sessions.
Applications for the 2014-15 program will be available through the Student Life office or online.