LSC-Kingwood Holds GED Graduation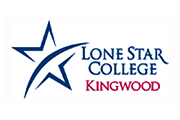 Lone Star College-Kingwood's General Education Development (GED) graduation ceremony and reception will be held May 15 at 6:30 p.m. in the college's gymnasium (Fitness Training Center). GED graduates, who passed the exam April 2013– December 2013, will participate in a traditional cap and gown ceremony.
more
---
LSC-Kingwood Music Faculty Member to Perform Schubert's Song Cycle Fair Maid of the Mill

 Lone Star College-Kingwood music faculty member, Gottfried Schiller will perform a 70-minute epic work of Franz Shubert's dramatic song cycle Die Schöne Müllerin (The Fair Maid of the Mill) as part of a fundraiser for the Kingwood Summer Opera, Friday, April 25 at 7:30 p.m. in the Music Recital Hall. "I love America and I love teaching at LSC-Kingwood," said Schiller, who is studying to become an American citizen.
more
---
LSC-Kingwood Observes "Earth Week"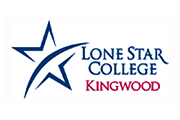 LSC-Kingwood will observe Earth Week the week of April 21-25, 2014 with the screening of two films. The film, "Chasing Ice" will be screened on Monday, April 21 at 12:30 p.m. and 6:30 p.m. in the Teaching Theatre, CLA Room 114. The film is the story of one man's mission to change the tide of history by gathering undeniable evidence of our changing planet.
more
---
Portfolio Show Scheduled at LSC-Kingwood

Graduating students in the Visual Communication Department at Lone Star College-Kingwood have worked long and hard preparing their portfolios and on Wednesday, April 30, their hard work will be on display. The Visual Communication Portfolio Show will showcase the work of students from 2 p.m. to 4:30 p.m. in the Administration Building, room 202.
more
---
LSC-Kingwood Student Selected as Phi Theta Kappa Distinguished Officer

A Lone Star College-Kingwood student was named a Phi Theta Kappa 2014 Distinguished Chapter Officer. William Howell will be presented with the honor at the Phi Theta Kappa Honor Society's Hallmark Awards Gala April 24-26 in Orlando, Florida. Distinguished Chapter Officers were nominated by their chapters through the Hallmark Awards application process and were chosen based on a student's demonstration of leadership, promotion of Honors in Action...
more
---
LSC-Kingwood Art Gallery Presents PRESS ON 2014 Sang-Mi Yoo "Emergence"

Lone Star College-Kingwood's Art Gallery will present, "Emergence" original prints by artist Sang-Mi Yoo May 14 through June 12, 2014. An artist talk/reception will be held Wednesday, May 14 at 12 p.m. According to Yoo's biography, the artist photographs homes that are at the edge, where urbanization and tradition meet.
more
---
LSC-Kingwood Schedules Spring Dance Concert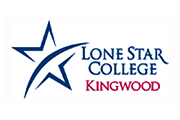 Lone Star College Kingwood's Dance Department will hold their Spring Faculty Dance Concert Wednesday, April 30, 2014, at 7:30 p.m. in the Performing Arts Center's Mainstage. The campus is located at 20000 Kingwood Drive. The LSC-Kingwood Dance Department's motto: "Where Dancers Become Artists" is dedicated to giving students the opportunity to develop professional skills in and through the art of dance.
more
---
Kingwood Chorale and Chamber Orchestra to Perform Brahms Requiem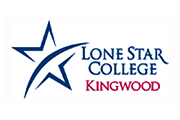 In the course or human history there are many excellent works of art-in painting, literature, architecture, drama, and music that can be called masterpieces. However, of those masterpieces there are but a select few that can truly be called transcendent in their universal power to communicate across the ages by the mastery of the work's creator. The Brahms Requiem is such a piece.
more
---
LSC-Kingwood Sponsors Visual Communications Art Show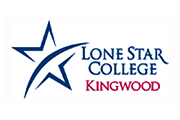 Visual Communication students at Lone Star College-Kingwood will have a chance to showcase their work at the annual Visual Communication Student Show April 14-April 30. A free opening reception will take place at the college's Fine Arts Gallery located in the Student Fine Arts Building at 12:00 pm on April 17. The Visual Communication Student Show will feature works from students this semester. Entrants who have taken classes within the last year were eligible to participate in this year's show.
more
---
LSC-Kingwood Hosts Mental Health Awareness Series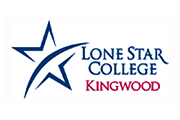 LSC-Kingwood's Library will sponsor a Mental Health Awareness Series every Wednesday in April. The purpose of this series is to demystify what mental illness is and to educate people on the truth of what specific disorders are and how they can be treated. "The only exposure that people who suffer from mental illness get is often negative and focused on the extreme acts of violence that can happen when people reach a breaking point," said Anthony McMillian, director of LSC-Kingwood's Library.
more
---
LSC-Kingwood Dance Professor Named to Top 10 Choreographer List

LSC-Kingwood's authority in dance was recently named one of Houston's Top 10 Choreographers by the Houston Press. Amy Llanes, professor of dance, was selected for her contributions to dance and for being the founder/choreographer of the Rederrnus Feil Dance Company. Llanes joined LSC-Kingwood's Department of Kinesiology and Dance in 2011. "I am deeply honored for this distinction," said Llanes. "I am in great company with so many other talented choreographers in the Houston area."
more
---
LSC-Kingwood to Sponsor Discover College

Lone Star College-Kingwood's 2014 Discovery College will provide camps and other fun learning activities to keep children entertained this summer. The program begins Monday June 9 through August 7. LSC-Atascocita Center will offer classes July 7 through July 31. Courses will be held on a weekly basis on Mondays through Thursdays with morning and afternoon sessions starting at $89.
more
---