LSC-Atascocita Center Hosts Engineering Information Session

Lone Star College Atascocita Center will host an Engineering information session Tuesday, July 29 from 5:30 p.m-6:30 p.m. in Room 212 located at 15903 West Lake Houston Pkwy. Designed for students interested in a major of engineering, information will include the course sequence for students preparing to begin college as well as the transfer pathway into a university engineering program. Students currently enrolled at Lone Star College and those still in high school are encouraged to attend.
more
---
LSC-Atascocita Mobile Go Center Eases Registration Process for Students

Lone Star College-Atascocita Center has found an innovative way to help students register for fall semester closer to home. A large portable trailer, called the Mobile Go Center, has been retrofitted with about 20 desks and laptops for student use. Beginning in July, the Mobile Go Center will be parked at the Atascocita Center on four Mondays: July 14, 21, 28 and August 4 from 10 a.m. to noon.
more
---
LSC-Kingwood Art Gallery to Host 2014 Juried Student Art Show

Lone Star College-Kingwood's Fine Arts Gallery will feature selected works from art students in the Annual Juried Student Art Show July 1-24, 2014. The show is sponsored by the Durdin Family, owners of Parkway Family Mazda and Kia. The Juried Student Art Show will include art work produced in studio art classes during the 2013-2014 academic year. The students' art work will be judged in three categories: Photography, 2-D (Design I, Design III and Drawing) and 3-D (ceramics).
more
---
LSC-Kingwood to Sponsor Hispanic Male Institute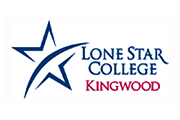 LSC-Kingwood's Men's Center will hold a Hispanic Male Institute (HIM) July 14-17, 2014. The program is open to young men ages 13 through 15. "The purpose of HIM is to expose our young Hispanic men to life after high school," explained Al Dorsey, director of The Men's Center. "Participants will engage in leadership workshops, learn life skills and study the Hispanic culture," added Dorsey.
more
---
Discovery College – The Best Volunteer Opportunity in the Greater Lake Houston Area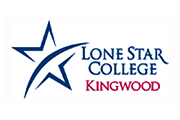 If you're 16 years-of-age or older, you're invited to apply and join the Lone Star College-Discovery College team as a summer volunteer. At Discovery College, volunteers work with students, providing the close supervision and assistance to the director, instructors and campus. Everyone at Lone Star College has an understanding and appreciation for the impact volunteers make. The goal is to match volunteer expectations with what is best for students.
more
---
LSC-Kingwood to Sponsor Discovery College

Lone Star College-Kingwood's 2014 Discovery College will provide camps and other fun learning activities to keep children entertained this summer. The program begins Monday June 9 through August 7. LSC-Atascocita Center will offer classes July 7 through July 31. Courses will be held on a weekly basis on Mondays through Thursdays with morning and afternoon sessions starting at $89.
more
---