Lone Star College System, the largest institution of higher education in the Houston area, is nationally recognized, globally connected and locally focused. Known for its innovative and visionary thinking, Lone Star College System is the fastest-growing community college in the nation and a major contributor to the local and regional economy.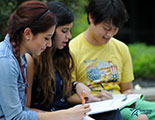 LSCS offers associate degrees and certification in many areas of study at a fraction of the cost of a four-year university like UT. Through its progressive partnerships with many four-year universities, LSCS also offers seamless opportunities to obtain bachelor's and master's degrees at one of its two University Centers.
Throughout its 40 year history, Lone Star College has been steadfast in its commitment to student success and credential completion. Currently leading the charge to improve completion rates, LSCS is one of the only colleges in the nation to establish a formal Office of Completion and is the managing partner of Texas Completes, the statewide initiative that brings together five Texas college systems to advance deep student success reform.
At a Glance
Chancellor: Dr. Richard Carpenter
Founded: 1972
Student Enrollment: 90,000
Colleges: 6

University Centers: 2
Additional Centers: 7
Partner ISDs:11
2013-2014 Operating Budget: $317,790,000

view more facts about Lone Star College System
Locations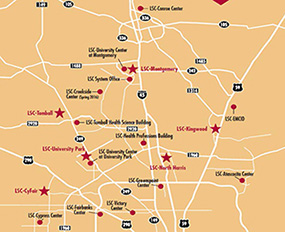 Enrollment
LSCS has experienced tremendous growth since it began 40 years ago and growth has compounded in recent years. Students are turning to community colleges like LSCS more and more for exceptional educational opportunities with affordable tuition.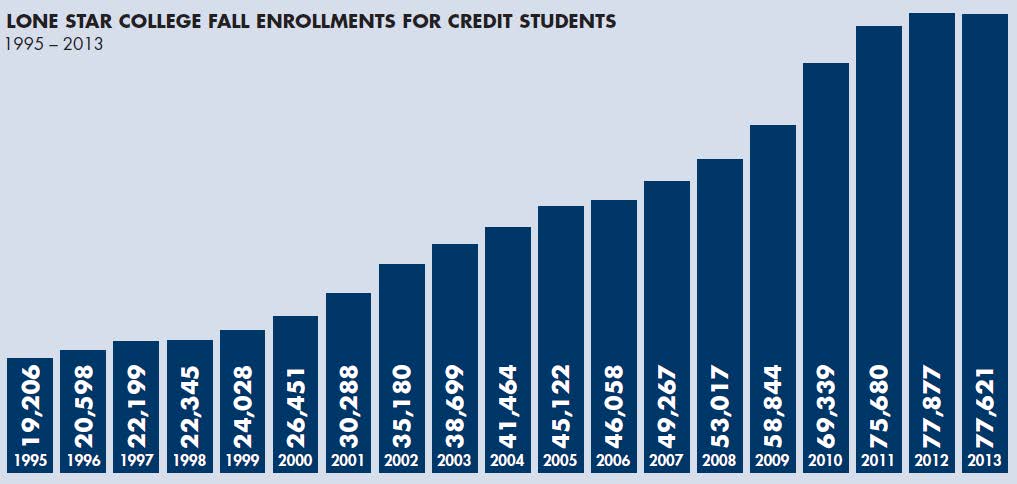 Accreditation

The Lone Star College System is accredited by the Commission on Colleges of the Southern Association of Colleges and Schools to award Associate of Arts, Associate of Arts in Teaching, Associate of Science and Associate of Applied Science Degrees.
Contact the Commission on Colleges at 1866 Southern Lane, Decatur, Georgia 30033-4097 or call 404-679-4500 for questions about the accreditation of The Lone Star College System, to file a third-party comment at the time of the ten-year review, and to file a complaint against the institution for alleged non-compliance with a standard or requirement. Normal inquiries about Lone Star College System such as admissions requirement, financial aid, educational programs, etc. should be addressed directly to Lone Star College System and not to the Commission's office.
Accredited since 1976, Lone Star's accreditation was reaffirmed in 2012.
Leadership
Board of Trustees
Position 1: David Holsey, D.D.S.
Position 2: Kyle A. Scott, Ph. D.
Position 3: Stephanie Marquard
Position 4: Robert J. Adam, JD
Position 5: David A. Vogt
Position 6: Bob Wolfe, JD, CPA
Position 7: Linda S. Good, JD
Position 8: Ron Trowbridge, Ph. D.
Position 9: Priscilla Kelly

Executive Council
Chancellor
Dr. Richard Carpenter
View Profile
Senior Vice Chancellor/COO
Rand W. Key
View Division
Special Assistant to the Chancellor/Board Liaison
Helen Clougherty
Vice Chancellor, Academic Affairs
Keri Rogers
View Division
Vice Chancellor, Student Success
Juanita Chrysanthou
View Division
Vice Chancellor, Administration & Finance/CFO
Cynthia Gilliam
View Division
Vice Chancellor, External Affairs
Ray Laughter
View Division
General Counsel
Brian S. Nelson
View Division
Vice Chancellor, Technology Services/CIO
Link Alander
View Division