Galaxy 21
Galaxy 21 is a program of academic and cultural enrichment.
This faculty-student forum will focus on thought leadership on emerging issues.
Session
Financial Literacy
A smart financial strategy can help everybody manage the daily challenges of life and work. Join us for a refresher in how to handle the basics of money management, credit, dept and saving for the future. These introductory sessions are open to students, faculty, and staff to help them take responsibility for their money management.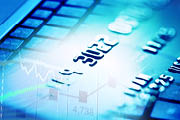 Presenter:
 Michael Catalano
Date: October 9
Time: 2:00 to 3:00 pm
SLRC Teaching Gallery, B12.800
For more information contact Stephen Mendonca, Stephen.J.Mendonca@lonestar.edu or click here to RSVP.