Galaxy 21
Galaxy 21 is a program of academic and cultural enrichment.
This faculty-student forum will focus on thought leadership on emerging issues.
Topic 
Seven Habits of Successful Students
Are you happy with your academic progress? Do you invest enough time and effort in your studies? Are you thinking about character and values?  Take a few minutes to reflect on how you can raise your level of performance. It may be the right time to rethink priorities and refresh your formula for success.
Dates: Sessions will be held on September 18, 25.
Time: 12:30 pm – 2:00 pm
SLRC Teaching Gallery, B12.800
Session
Reading for Success: Mastering Your Textbook
This session will help students with hands-on skills for reading and mastering their textbooks and course materials.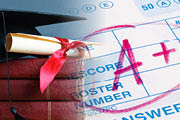 Presenter:
 Paula Khalaf
Date: September 18
Time: 12:30 to 2:00 pm
SLRC Teaching Gallery, B12.800
For more information contact Stephen Mendonca, Stephen.J.Mendonca@lonestar.edu