Current Students
|
Student Life
|
LSC-North Harris Student Life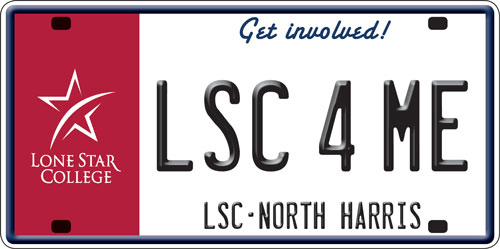 The LSC-North Harris Office of Student Life is committed to enhancing students' academic programs of study and the overall educational experience of students through development of, exposure to, and participation in social, cultural, intellectual, and recreational activities.
We have many clubs and sports opportunities.
Spring 2014 Student Life Events
Below are the scheduled events sponsored by Student Life for the Spring 2014 semester. For a full listing of LSC-North Harris activities, please visit the Campus Events Calendar.
Go to the Victory or Greenspoint Center? Check out the Victory and Greenspoint Center Spring 2014 Student Life Events.
SPRING 2014 STUDENT LIFE ACTIVITIES AT LSC-NORTH HARRIS
Date
Time
Location
Event
Monday, January 13
11:30am-1pm
Patio
Patio Party Yo! Corn Dogs & Live Music
Tuesday, January 14
11:30am-1pm
SC 200
Whatever Floats Your Boat, Ice Cream Floats
Wednesday, January 15
12pm
CE 101
SGA Meeting
Wednesday & Thursday, January 15

& 16

8:30-10:45am
Library Bus Sto

p

Bus Stop Donut Shop
Wednesday & Thursday, January 22

& 23

11:30am-1pm
Courtyard
Involvement Fair
Thursday, January 23
6pm
SC 200
Comedian TBA
Monday & Tuesday, January 27 & 28
5:30-6:30pm
Cyber Cafe
Evening Students Coffee Bar
Tuesday & Wednesday, January 28

& 29

12pm
CE 101
SGA Safety & General Forum
Monday, February 3
10am, 12pm, 2pm & 4

pm

SC 200
Movie Day
Wednesday, February 5
12pm
CE 101
SGA Meeting
Wednesday, February 12
10am-1pm
Courtyard
Job Connections
Thursday, February 13
11:30am-1pm
SC 200
Stuff-A-Bear
Friday, February 14
9:30am-3:15pm
SC 200
LEAD! Session I
Monday, February 17
3pm
SC 200
Foosball Tournament
Wednesday, February 19
12pm
CE 101
SGA Meeting
Friday, February 21
9:30am-3:15pm
SC 200
LEAD! Session II
Thursday, February 27
11:30am-1pm
Gym
Go Texan Day Party
Tuesday, March 4
12-1pm
Courtyard
Mardi Gras Party
Wednesday, March 5
12pm
CE 101
SGA Meeting
Friday, March 7
9:30am-3:15pm
SC 200
LEAD! Session III
Monday, March 17
11:30am-1pm
Patio
Patio Party Yo! St. Patricks Day Social
Thursday, March 20
6pm
SC 200
Comedian TBA
Monday, March 24
3pm
SC 200
9-Ball Tournament
Wednesday, March 26
10am-1pm
Courtyard
Job Connections
Wednesday, March 26
12pm
CE 101
SGA Meeting
Wednesday, April 2
11am-2pm
East Lawn
Cajun Fest
Tuesday, April 8
10am, 12pm, 2pm & 4

pm

SC 200
Movie Day
Wednesday, April 9
12pm
CE 101
SGA Meeting
Friday & Saturday, April 11 & 12
All Day
SC 202/Campsite

te

Spring Trip, Camping, Sign Up 3/3-4/4
Wednesday, April 16
10am-4pm
SC 200
Clearly You Crystals
Wednesday, April 16
11:30am-1pm
SC 200
Easter Lunch
Thursday, April 17
10am-1pm
Courtyard
Job Connections
Wednesday, April 23
12pm
CE 101
SGA Meeting
Tuesday & Wednesday, April 29 & 3

0

5:30-6:30pm
Cyber Cafe
Evening Students Finals Snack Packs
Thursday, May 1
12pm
Courtyard
Pre-Cinco de Mayo Party, D.I.
Monday & Tuesday, May 5 & 6
10-11:30am
SC 200

Finals Pancake Brunch