Interested in finding out more about the LSC-Montgomery campus?
Check-out our weekly
campus tours
!
Maverick Connection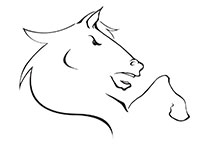 We are pleased you have chosen Lone Star College to pursue your educational goals. First time in college students are required to particapte in the Maverick Connection Orientation program. This program is open to all students who want to learn more about LSC-Montgomery. These programs are designed to ease your transition into our college campuses, and to prepare you for academic, social and personal success.
Orientation Dates
LSC-Montgomery
Plan to arrive 30 minutes before orientation begins.
Date
Time
Location
November 13
Wednesday, 5 PM - 8 PM
Lone Star College - Montgomery,
Bldg. G, 102
November 26
Tuesday, 2 PM - 5 PM
Lone Star College - Montgomery,
Bldg. G, 102
December 4
Wednesday, 5 PM - 8 PM
Lone Star College - Montgomery,
Bldg. G, 102
December 11
Wednesday, 5 PM - 8 PM
Lone Star College - Montgomery,
Bldg. G, 102
December 18
Wednesday, 9 AM - 12 PM
Lone Star College - Montgomery,
Bldg. G, 102
December 18
Wednesday, 2 PM - 5 PM
Lone Star College - Montgomery,
Bldg. G, 102
LSC-Conroe Center
Date
Time
Location
November 14
Thursday, 3 - 6 PM
Lone Star College - Conroe Center,
Room 105
November 21
Thursday, 3 - 6 PM
Loe Star College - Conroe Center,
Room 105
December 5
Thursday, 3 - 6 PM
Lone Star College - Conroe Center,
Room 105
December 12
Thursday, 3 - 6 PM
Lone Star College - Conroe Center,
Room 105
December 17
Tuesday, 9 AM - 12 PM
Lone Star College - Conroe Center,
Room 105
December 17
Tuesday, 2 - 5 PM
Lone Star College - Conroe Center,
Room 105