Current Students
|
Student Life
|
LSC-Tomball Student Life
|
LSC-Tomball Clubs
Lone Star College-Tomball provides students with many opportunities for becoming involved in the college community beyond their classroom activities. Various student organizations allow creative and energetic outlets for student's academic, career, cultural, and recreational interests and needs.
Shannon Marino-Program Manager
Phone: 281-357-3642
Office: C-223
Wish to join the Honors Student Organization? Take a look at their constitution to find out more about them.
Advisor:
Steven Prewitt
Phone: 281-357-3759
Office: E-213 T
Officers:
President- Larry Gerhardt
Vice President- Lexis Temofonte
Secretary- Kristina Havens
Treasurer- Jared Nelson
SLC Rep.- Austin Baron
Additional Officer- Lauren Galley



Inkling-Creative Arts Magazine
The Inkling is the Creative Arts magazine of Lone Star College-Tomball, and is published every spring in April. The magazine contains short stories, poems, and art pieces from students. These entries are chosen by a board made up of staff members who review each entry submitted each year.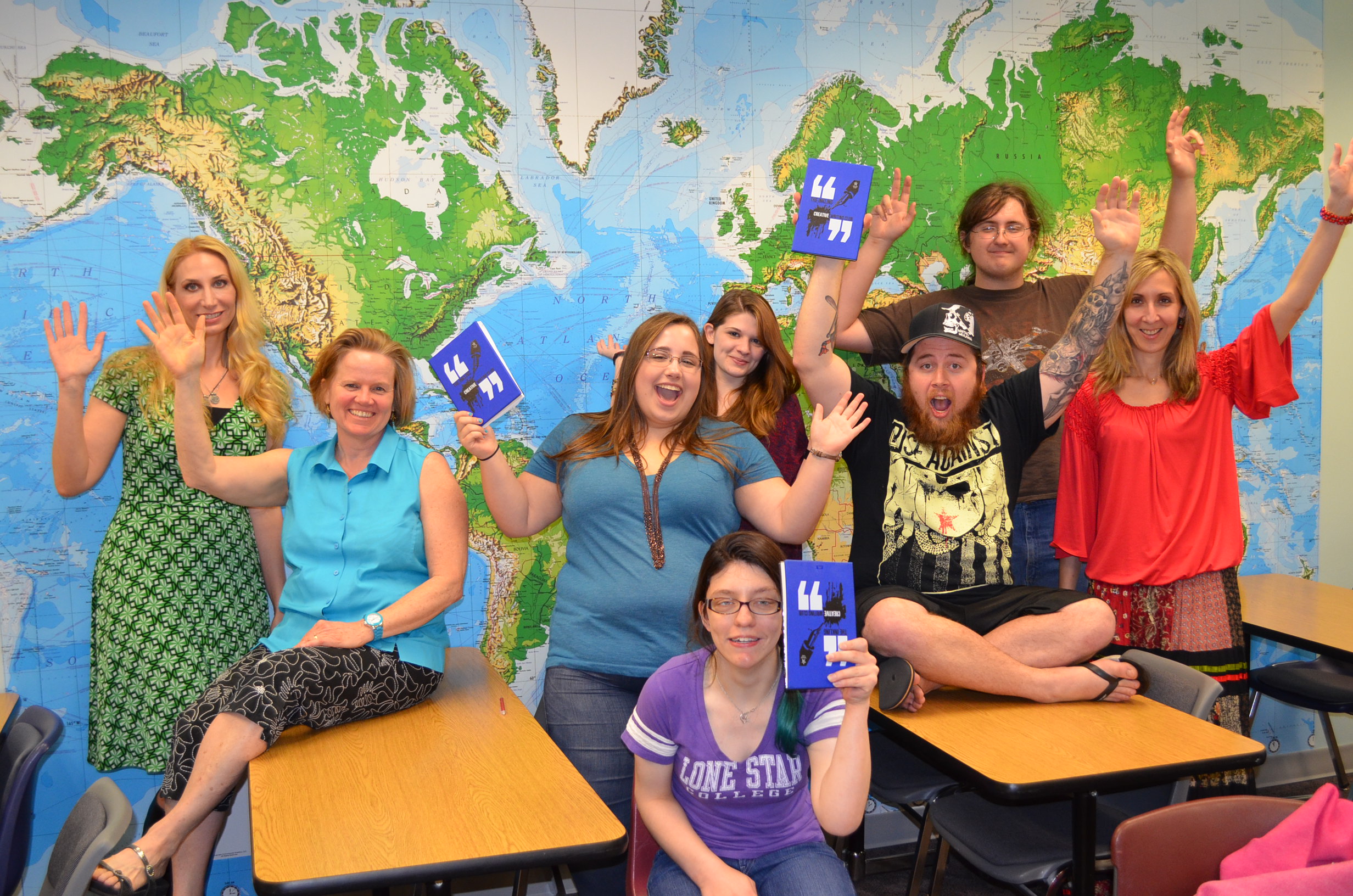 Advisor(s):
Melissa Studdard
Phone: 281-357-6989
Office: E-210C
Mary Carmen
Catherine Olson
Amy Hirsch
Officers:
President- Chris Baker
Vice President- Rachel Eckert
Secretary- Abigail Ferguson
Treasurer- Shana Dudley
SLC Rep.- (Open)
Additional Officer- (Open)
Find us on

or email us at Inkling@lonestar.edu



Japanese Culture/ Anime Club (JCAC)
The purpose of this organization is to promote the knowledge and appreciation of Japanese animation (anime), Japanese culture and subculture.


Advisor:
Danielle Thornton
Phone: 281-351-3321
Office: W-219
Officers:
President- Michael Coley
Vice-President- Miller Walker
Secretary- James Bursynsri
Treasurer- Linda Tran
SLC Rep.- Derek Wyland
Historian- Richie Burns
Eager to learn more of this Japanese sub-culture? If the Anime Club sounds interesting, read their constitution to find out more about them.



Le French Club
The purpose of this organization is to further the study of the French language and culture at Lone Star College-Tomball through educational events on campus and in our extended community.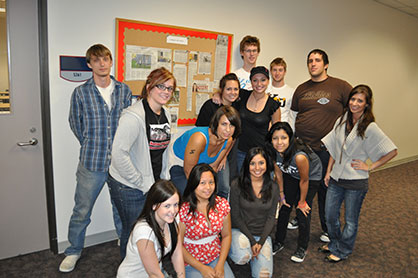 Advisor:
Mary Pat Trenkle
Phone: 281-357-3789
Office: S-257 H
Parlez-vous français? If you're looking to learn more about Le French Club, go ahead and look at their constitution.
Officers:
President- Robert Jeremy Howard
Vice President- Natasia Ramrez
Secretary- Ashley Hall
Treasurer- Robbie Nehls
SLC Rep- Krysten Williams



Math Club
The Math Club is dedicated to promoting interest in proficiency in the Mathematical Sciences.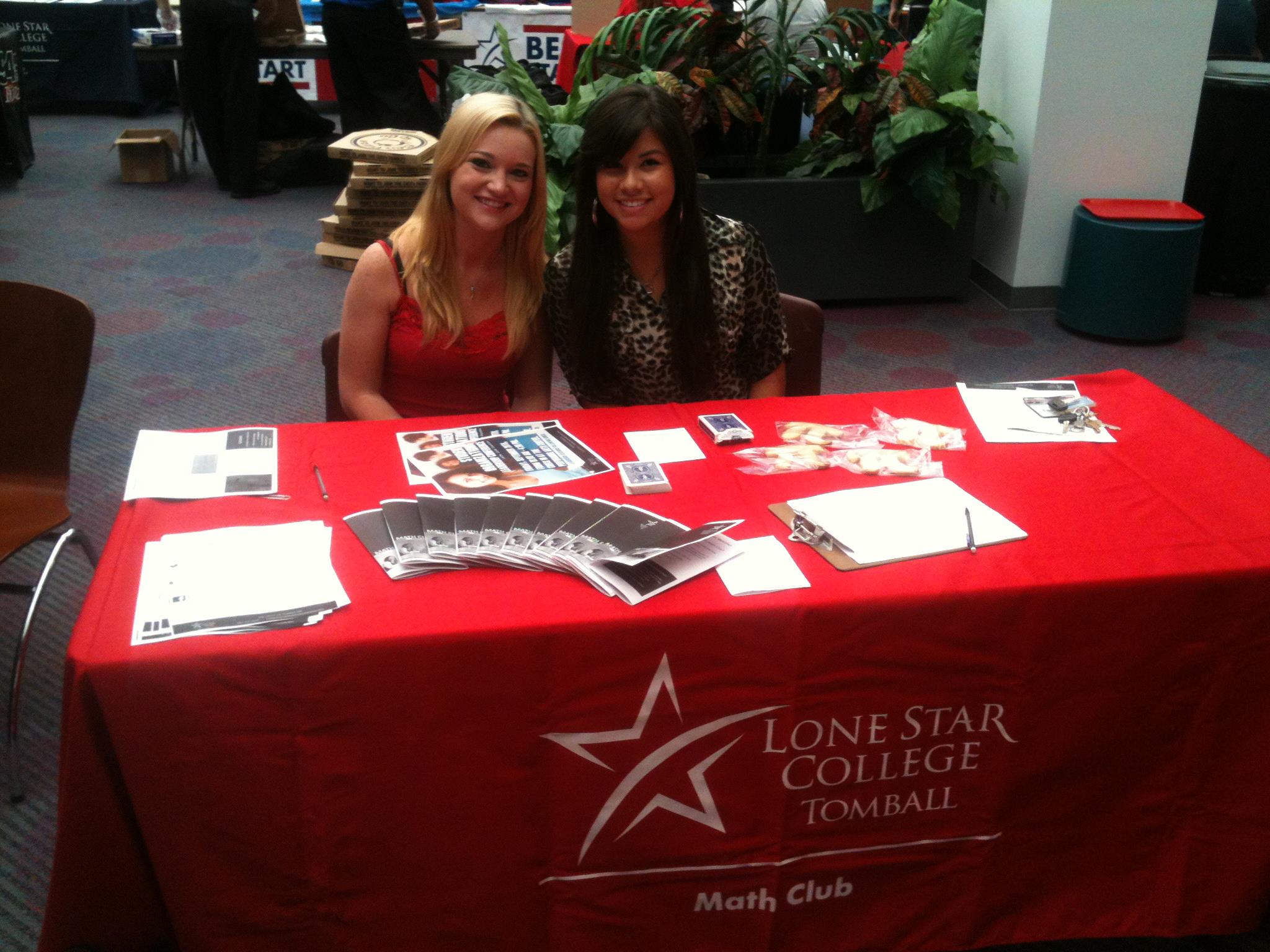 Advisor:
Mark Hammerbacher
Phone: 281-357-3679
Office: N-109 H
Officers:
President- Elizabeth Beaver
Vice President- Provida Powell
Secretary- Darlene Estrada
Treasurer- Andrew Matej
Read the Math Club constitution to learn more about this student organization.
To view more information about the Math Club, click here!
Do you love math? Check out their member constitution to find out if this organization is right for you!




Men's Soccer
LSC-Tomball Men's Soccer Club stronglyhelps provide team unity and promote the skills of soccer.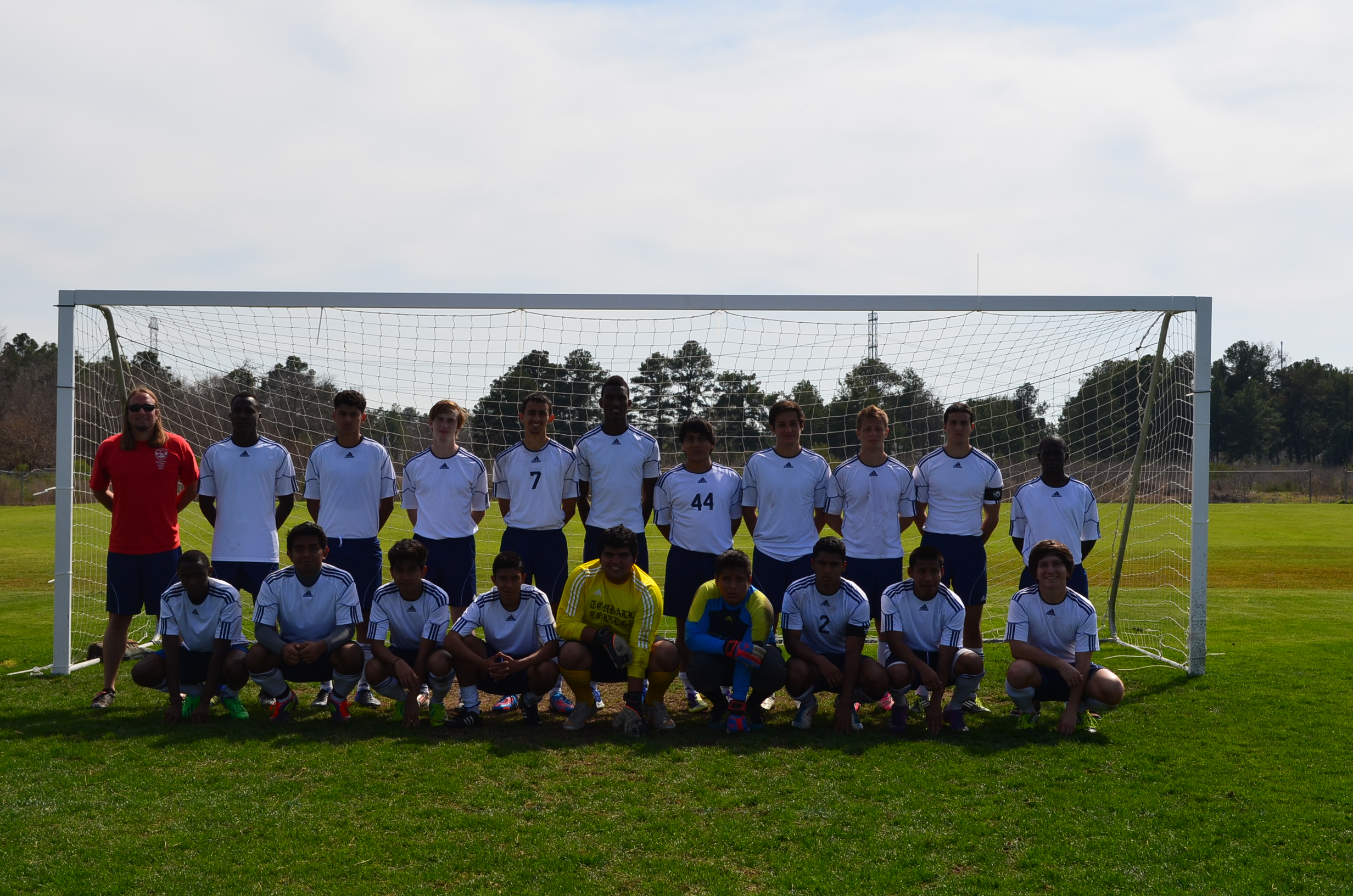 Advisor:
Tim Grove
Officers:
President- Darwin Lopez
Vice President- Cristosal Pinan
Secretary- Vick Martinez
Treasurer- Mark Kingen
SLC Rep.- Oliver Killan
Additional Officer- Rodrigo Munuz



The Mission
The Mission is a group of young adults who desire to see the heart of Christ displayed on our campus and in the surrounding area through honest and open community, loving like Jesus, and living life on mission.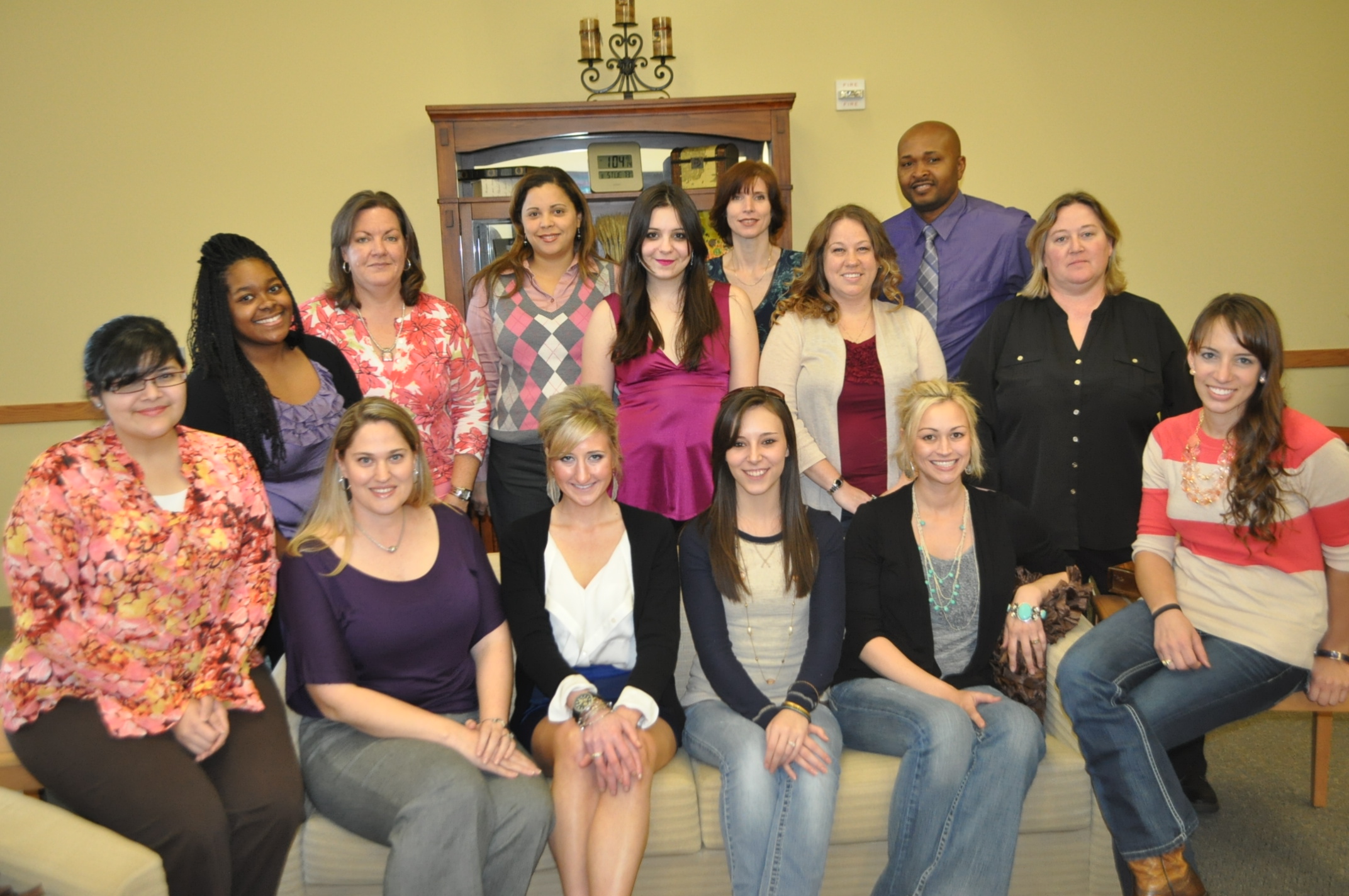 Advisor:
Ruth E. Stitt
Phone: 832-922-2928
Office: N/A
Officers:
President- Evan Elder
Vice President- Lindsey Davis
Secretary- Jordan McCourt
Treasurer- Daniel Simoni
SLC Rep- Erin Simoni
Additional Officer- Miguel Garcia



Music Club
Music Club is dedicated to those with a passion for music. The club studies all aspects of music, and presents musical performances around campus throughout the year.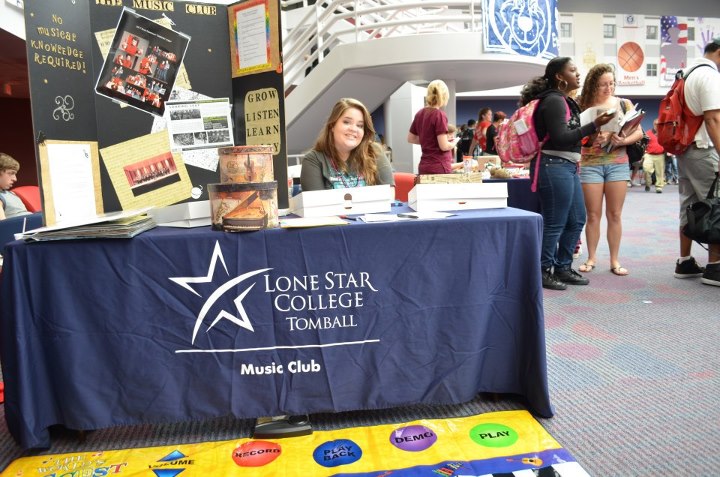 Advisor:
Cheryl Bates
Phone: 281-357-3675
Office: E-153
Officers:
President- Tom Savage
Vice Presudent- Ryan Reid
Secretary- (Open)
Treasurer- Nathan Lockhart
SLC Rep.- Lukas Saylor
Additional Officer- (Open)
Check us out on


Check out the Music Club's constitution and see if it is the club for you.



Phi Theta Kappa
Phi Theta Kappa is an honors organization for two year colleges. Membership is by invitation only and a 3.5 GPA has to be maintained. PTK meets every Monday at 6:00 p.m., and alternates between holding meetings in the Commons at the Tomball Campus and Luby's at the University Park campus.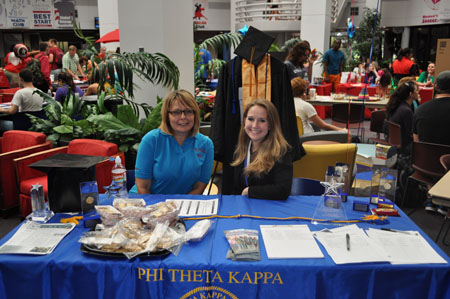 Advisor:
Bo Rollins
Phone: 281-357-3796
Office: S-257 M
Want to be a member of this honor society? Read the constitution for Phi Theta Kappa and find out more.
Officers:
President- Erin Simoni
Vice President- Carla Kinard
VP. Chaptor Operations- Larry Gerhardt
VP. Leadership- Lexis Temofonte
SLC Rep- Roma Hardy



P.I.L.L.S. (Pharmacy Informational Learning and Leadership Society)
The purpose of this organization is to enhance the knowledge, skills, behavior, and performance in the pharmacy profession. To learn exemplory pharmacy care through quality education, dedication, leadership, and community participation.


Advisor:
Diana Broome
Phone: 281-826-5397
Office: HSB 111A
Officers:
President- Raynee Mendez Jr.
Vice President- Adrian Carpenter
Secretary- Adrienne Johnson
Treasurer- Debbie Dillard
SLC Rep.- Nancy Ruvalcaba
Additional Officer (Historian)- Mattie Webster



Psychology Club
The purpose of this organization is to educate and inform the student body on the field of Psychology and to assist them in developing a career plan in the field.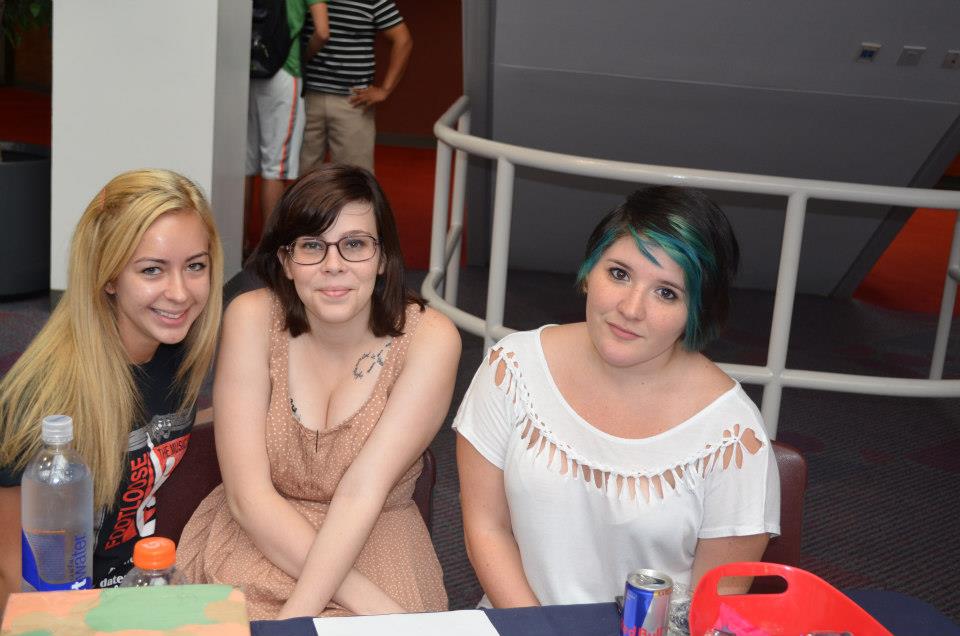 Advisor:
David Beaulieu
Phone: 281-357-3684
Office: S-153Q
Officers:
President- Kristina Havens
Vice President- Ashley Hall
Secretary- Lauren Galley
Do you like psychology and all the mind sets at hand? Check out their club member constitution to find out of the Psychology Club is right for you!



ROTARACT Club
The purpose of ROTARACT Club is to offer LSC-Tomball students academic benefits through "Service Learning" credit program, social involvement in community projects, and good ol' fashioned fun at festivities and celebrations!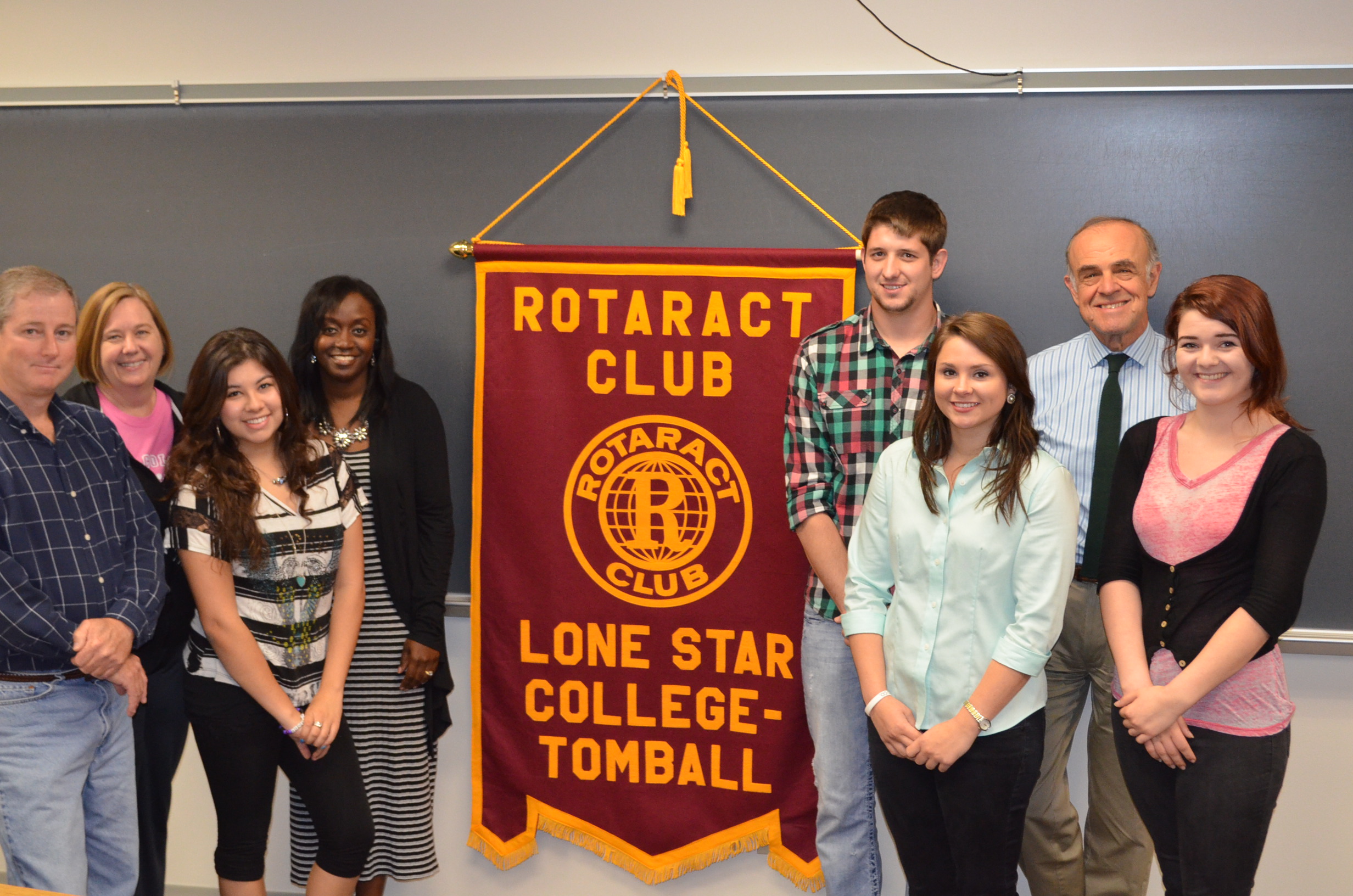 Advisor:
Davia L. Renato
Phone: 281-357-3699
Office: E-210C
Officers:
President- Ana Feria
Secretary- Shalynne Foster
Treasurer- Brandon Wait

Student Activities Board
The Student Activities Board is a student run organization dedicated to enhancing campus life for the LSC - Tomball student body through social, recreational, educational, and cultural programs. SAB hosts many energetic programs like Welcome Palooza, Fall Fest, Game Days, Lunchtime Concert Series, Spring Fling, parties, dances, and much more!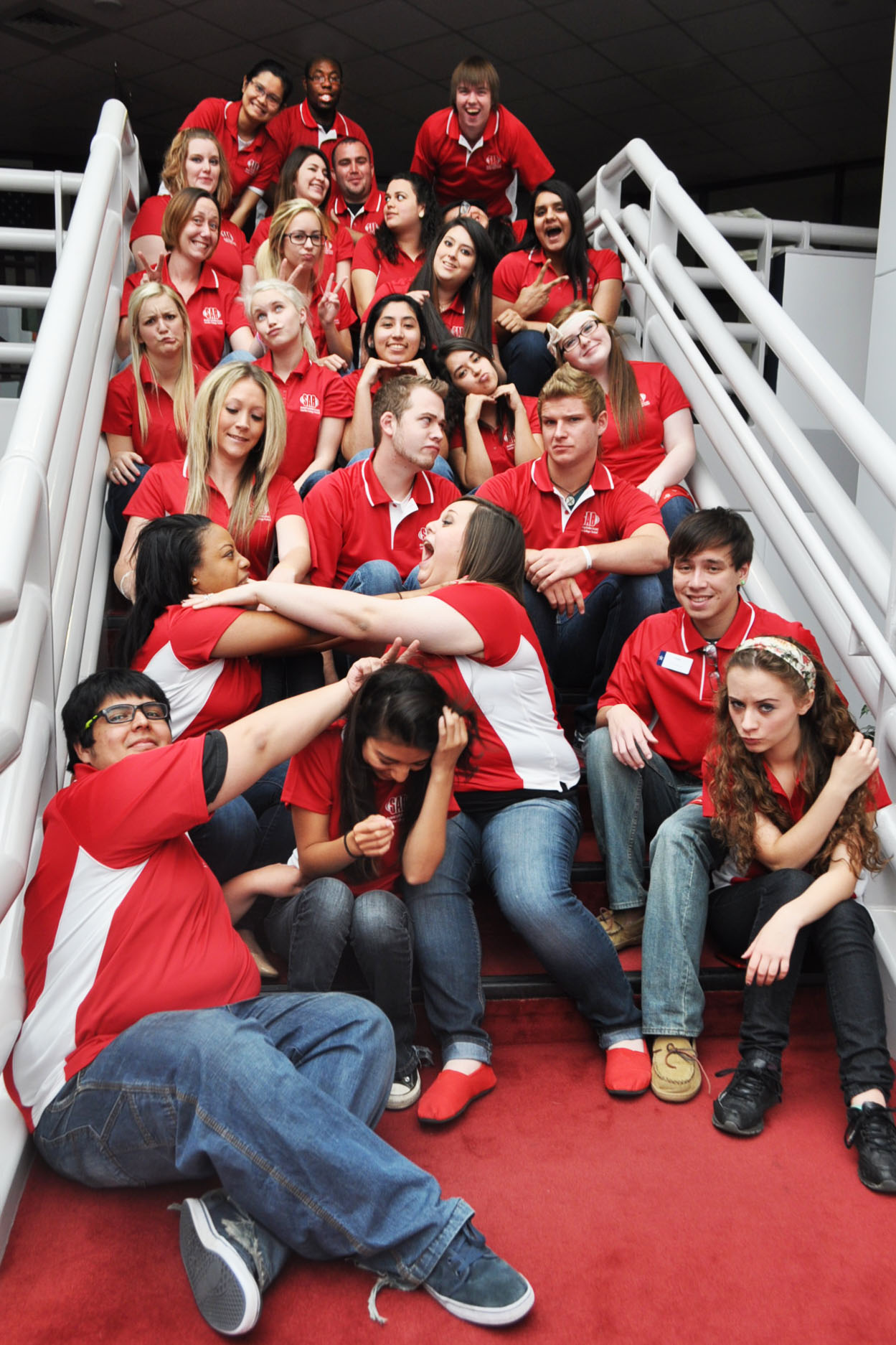 Advisor(s):
Shannon Marino
Phone:281-357-3642
Office: C-223A


Committee Chairs:

Community Service/ RAC (Random Acts of Kindness) Committee Chairs- Lisa Torres and Shawn Runion

Marketing/ Public Relations Committee Chairs- Jake Foster and Cloie Barcelona
Club Collaboration Committee Chairs- Taiya Guillory and Shawn Berger
Activities Committee Chair- Brooke Bettis




S.T.A.R.S.
"Never doubt that a small group of thoughtful, committed citizens can change the world; indeed, it's the only thing that ever does" - Magaret Mead
The STARS organization was designed to encourage students to learn and share experiences on a variety of topics. Through globally minded, non-violent civic action, students become aware of issues related to activism, freedom, human rights, peace, and social justice within our community and throughout the world.
Please review the STARS constitution.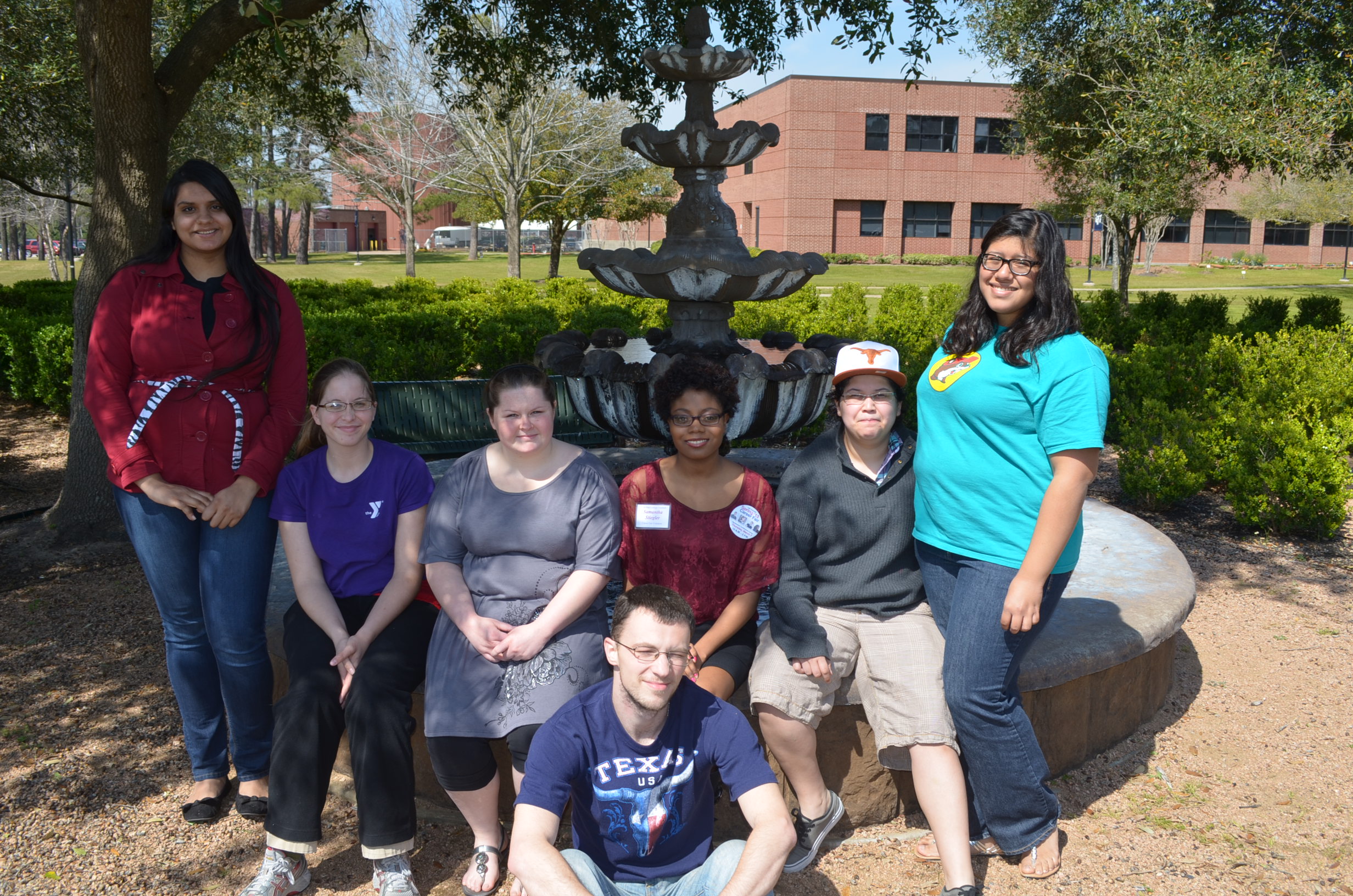 Find us on



BLOGSPOT: http://littlesilverstars.blogspot.com
PINTEREST: Lsc-Tomball Stars/Pinterest
TWITTER: @LSCTSTARS
YAHOO EMAIL: tomballstars@yahoo.com
Advisor:
Sharon Alewine
Phone: 281-357-3643
Office: S114
Officers:
Club Council Committee- Co-Chair: Blair Calabro & Katie Pickering
Historian/ Marketing/ Publicity Commitee- Co-Chairs: Natalie Garcia & Diana Hernandez-Summerlain
Educational/ Cultural Events Committee- Co-Chairs: Lance Holmon, Patty Jara, & Katie Pickering
Community Service Committee- Chair: Lisa Torres
Financial Planner- Karan Kaur



Student Nurses Association
SNA is a club made up of students in the nursing program. Their club educates the rest of the student body the different aspects of what it takes to be a nurse. Nursing is the fast track to the medical field and the rest of your life. Nurses make a difference.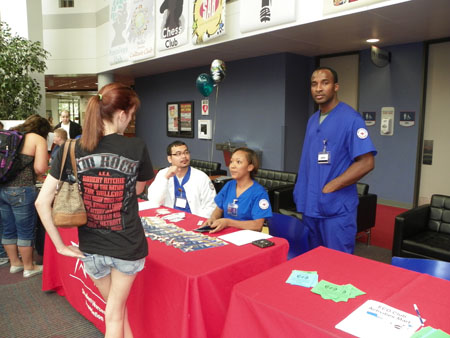 Advisor(s):
John Vancamp
Office: S-257
Learn more about this student organization by reading their constitution.
Officers:
President- Alyson Monson
Vice President- (Open)
Secretary- Mary Stevens
Treasurer- (Open)
SLC Rep.- (Open)
Additional Officer- Vickie Carlyle



Student Occupational Therapy Association
The Purpose of SOTA is to provide carmaraderie between the Level 1 and Level 2 OTA students along with increasing the awareness of occupational therapy both on campus as well as in the community.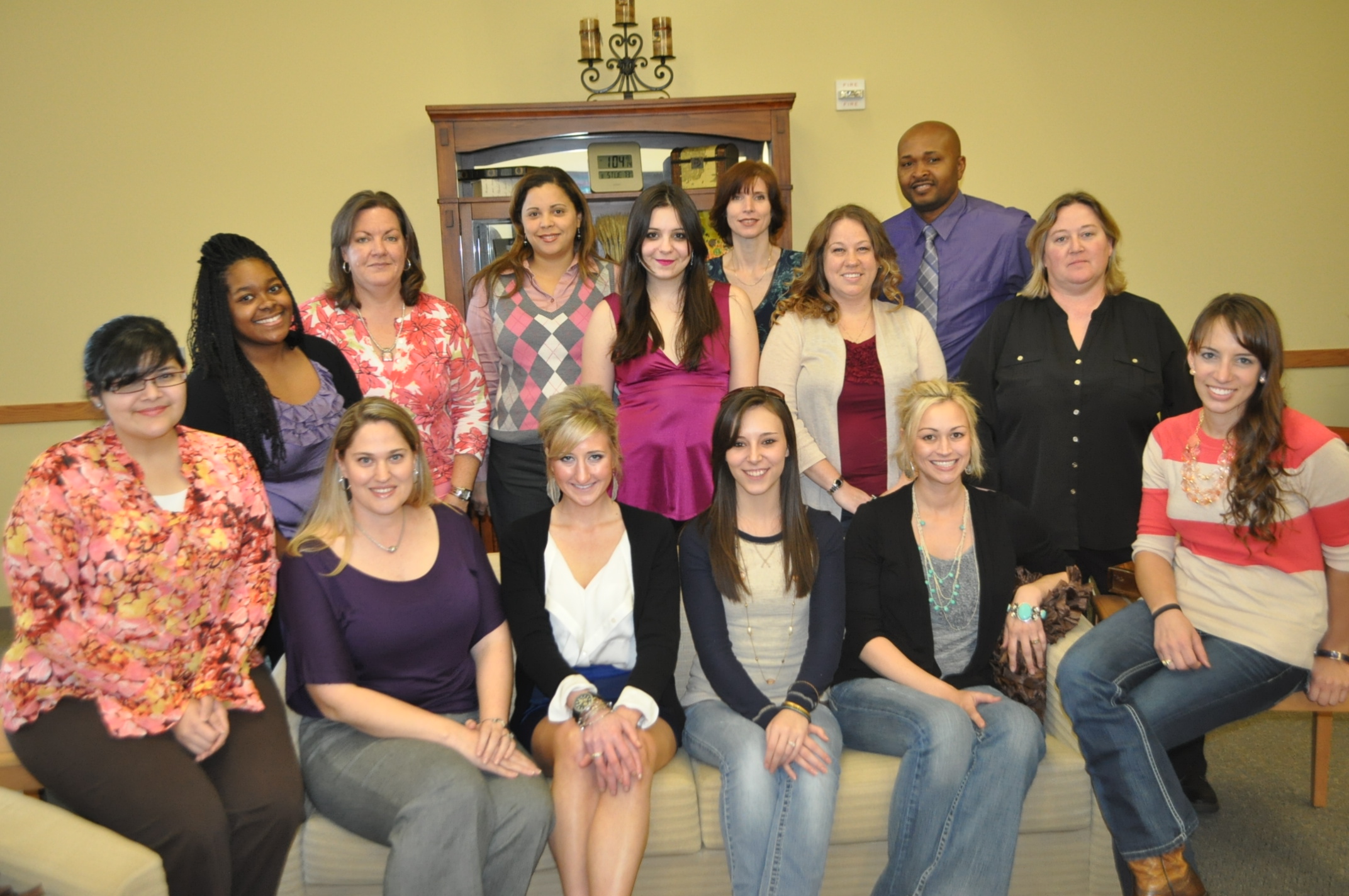 Make sure you have sent your contact information to lonestarsota@gmail.com
Annual SOTA Activities: Fall Fest; Holiday Fest; Adopt a Family for Thanksgiving & Christmas; Community visits at Brookwood & My Own Home; Activities Mart; AOTA Conference; TOTA Conference; Easter Egg Hunt; Valentine's Love Baskets to Personal Care Home; Galveston UTMB work collaboration; Power Trip.
Advisor:
Stephanie Johnston
Phone: 281-357-3732
Office: S-204 B
Officers:
President- Madison Estes
Vice President- Rebecca Strong
Secretary/ Treasurer- Sandra Brueckner
Activity Coordiantor- Shannon moreau & Angie Holley
SLC Rep.- Elziabeth Holland & Leah Minter
Marketing Coordinator- Lindsey brelsford & Sarah Hoskins
Take a look at this student organization's constitution to find out more information.





S.W.A.T.S. (Strong Women Achieving Total Success)
The purpose of S.W.A.T.S is to encourage, exhange knowledge, and expand the minds of women.


Advisor(s):
Robbie Rogers
Phone: 832-559-4251
Office: L253
Vivian Rodgers
Phone:832-559-4242
Office: L250
Officers:
President- Brooke Bettis
Vice President- Jennifer Stacks
Secretary- LaTasha Garvie
Treasurer- N/A
SLC Rep.- Brooke Bettis
Additional Officer (Historian)- Melinda James
Do you like being a strong woman that acieves total honor and success? Check out their club constitution to find out if S.W.A.T.S. is right for you!



Veterinary Tech Student Organization
Vet Tech is a club dedicated to animal lovers. The members are composed of students in the Vet Tech program. VTSO promotes the interest and the understanding of Veterinary Technology as a vital member of the animal health care profession.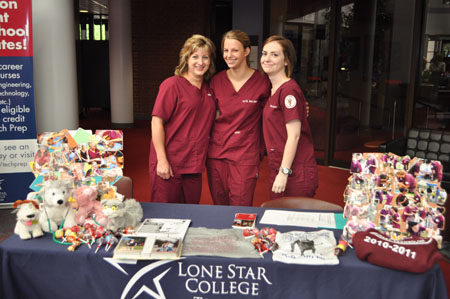 Advisor:
Kathleen Diamond
Phone: 281-351-3358
Office: W-106
Officers:
President- Debbie Priese
Vice President- Lilian Cameron
Secretary- Maddison Rowland
Treasurer- Maddison Rowland
SLC Rep.- Morgan Morris
View the VTSO constitution to see if this club is a perfect fit for you.



Women's Volleyball
LSC-Tomball's Women's Volleyball Organization is representated by players of LSC Tomball's Women's Volleyball team through hard work, dedication, team work, and school spirit through the sport, volleyball.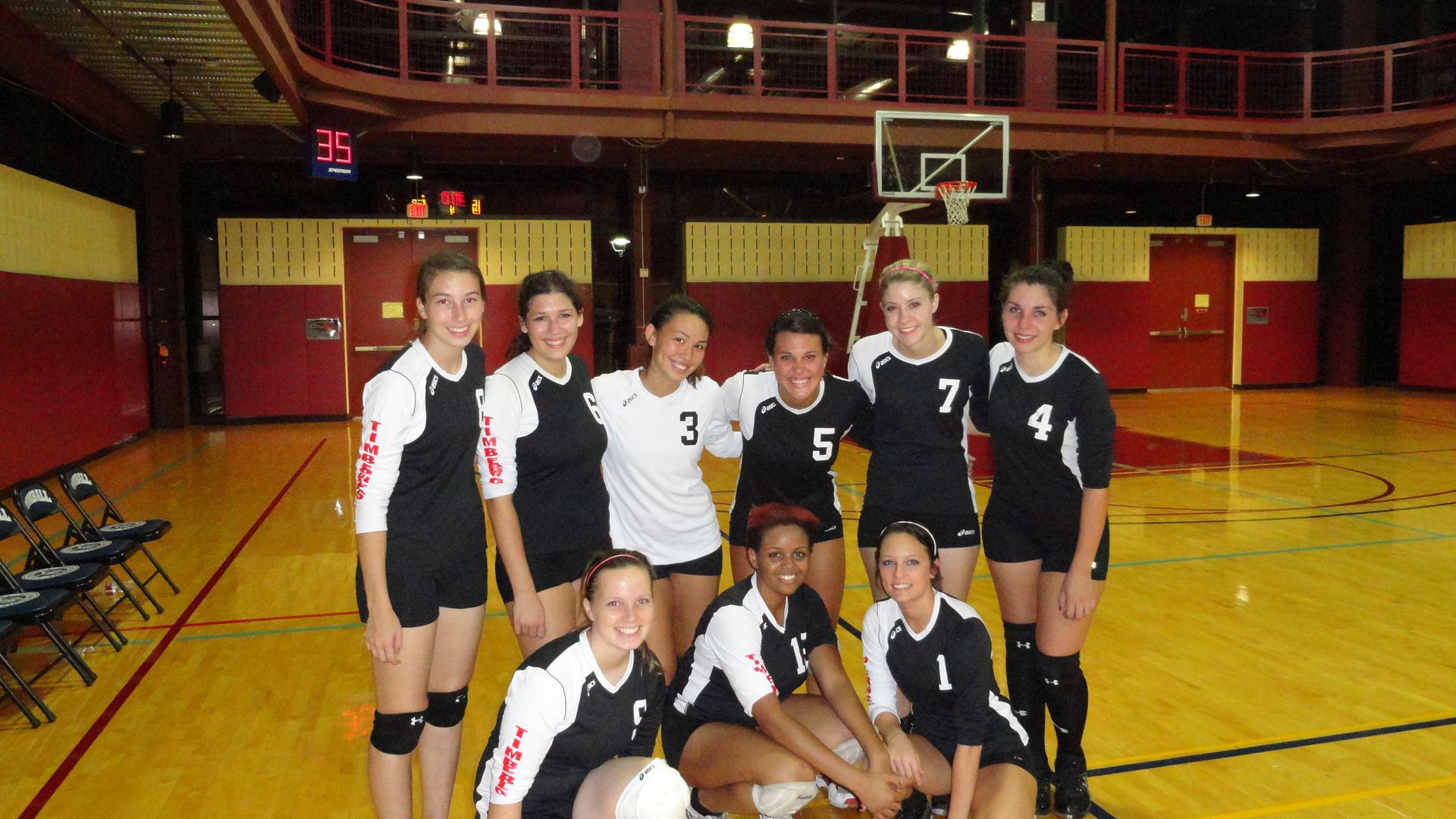 Advisor:
Charles Hamel (Coach)
Phone: 713-569-5946
Office: N105
Officers:
President- Emily Robinson
Vice President- Leigh Lowe
Secretary- Courtney Moye
Treasurer- Madison Carson
SLC Rep.- Sydney Knight
Additional Officer- Paige Thomas