Welcome to The Write Place at LSC-Montgomery! This is your virtual tour of our location in the General Academic Center, room G103. Start by taking a look around the room. (Position your mouse over the image below.)
---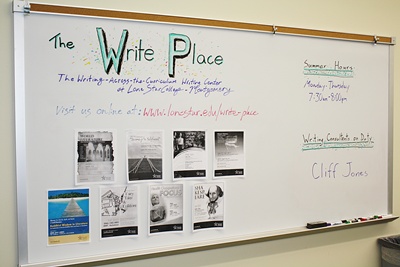 Check the whiteboard for announcements and upcoming events.
You can also look here to see which writing consultants are currently on duty.
---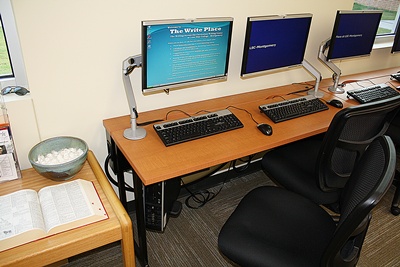 If you'd like to use a computer, just find an open spot and have a seat. Just remember: These computers are for academic use only.
---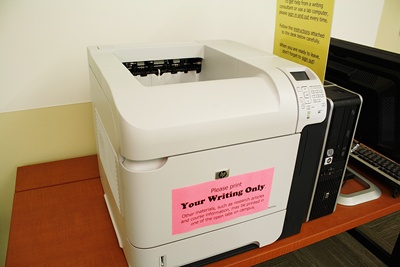 The Write Place does not have a print card system like the Library or the Learning Center, so we cannot allow students to print things like websites, research articles, and course information. However, if you'd like to print out a copy of your writing in order to work with a consultant, you can do so here for free.
---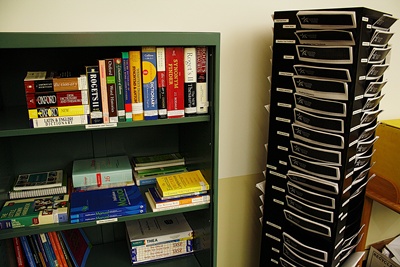 Feel free to look through our collection of reference materials. The books can't leave the room, but you can take as many handouts as you'd like.
---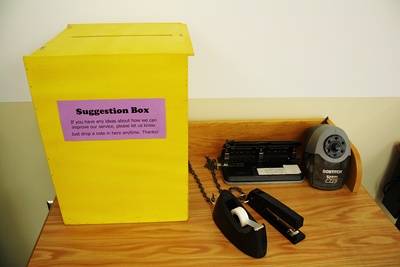 If you have a comment or a suggestion for how we can improve our services, please drop a note in our suggestion box. We're always open to new ideas!
---
We operate mainly by appointments, managed through http://lscm.mywconline.com. Walk-in visitors are welcome, but there may be a wait.
When you arrive for your appointment, your consultant will be ready for you.
---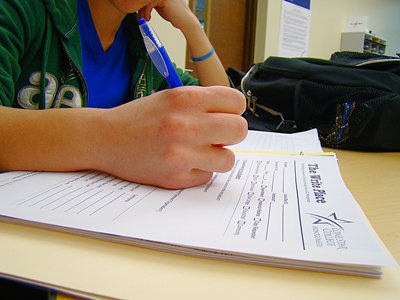 If things are busy, take a tag that says "I have an appointment", and get started on your consultation form. Don't worry; you don't need to fill out the whole thing! Just fill in the top lines as best you can, and move on to the "questions for the student" in section 1. Your writing consultant will explain the rest.
---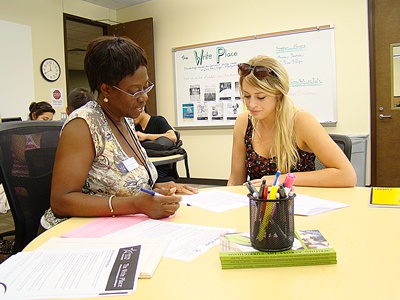 When you work with a writing consultant, it's best to have a printed copy of your work handy so that you can both look through it.
---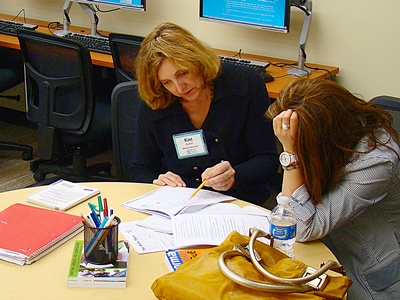 In addition to answering whatever questions you have, we try to use your writing as a way to identify problem areas and make suggestions for improving your writing. These suggestions should help you complete section 3 of the consultation form, your "plans for revision or study."
---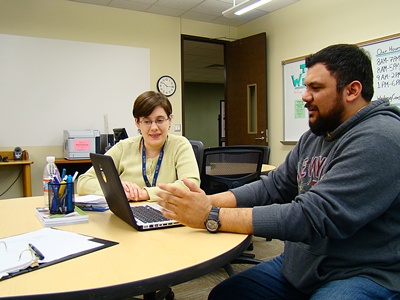 If you'd like to bring up your document on a computer, this is usually fine as well, especially if you are more concerned with formatting issues than the content of your paper.