LSCS Presidents
|
LSC-Tomball President
|
College Relations
|
Star of the Month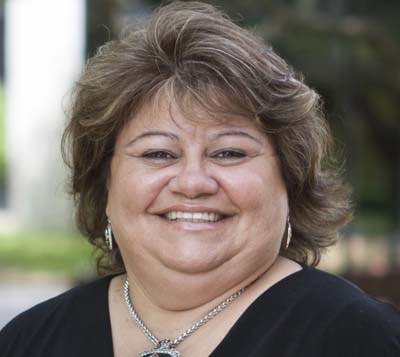 It takes a special mother to walk in her child's shoes, and that's just what Lone Star College-Tomball information technology (IT) student Marena Fanini did. Back in 2010, when her daughter was in the 10th grade and talk about college started, Marena wanted to make sure her daughter was prepared to take the C.O.M.P.A.S.S. (Computer Adaptive Placement Assessment and Support System) test, so she took it herself—only she enjoyed the test so much she decided to enroll in college.
Prior to taking the test, Marena was at a crossroads in her life. Her employer of 23 years, Continental Airlines, was relocating to Chicago, and she had two choices—relocate or retire. Choosing the latter, she did nothing for the first six months, got bored, and then started off on her quest to discover what she was going to do with the second half of her life. A brief try at tax preparation proved unfulfilling, thus her decision to take classes at LSC-Tomball.
One of the things the C.O.M.P.A.S.S. test revealed was that Marena had an affinity for math. So, combined with an interest born out of frustration with having her laptop constantly breaking down while traveling for Continental, she started taking computer classes so she could make her own repairs. And while she is about to gain her fourth IT certificate, Marena's long-term goal is to practice family law (Marena's daughter is pursuing a career in criminal law).
To date, Marena has enjoyed considerable success and really enjoys academic life at LSC-Tomball. "I love it here—how pretty it is, how nice and helpful the staff is, how awesome the teachers are."
Of course, the road to success was not always smooth; there were times when she needed help. But Marena never gave up. "When you're feeling overwhelmed (with class, with tests, with life), go to tutoring. It helps—it really helps. Education is the future; it opens doors. Without an education, you're not going to go very far."
---
If you would like to nominate a Star at LSC-Tomball, please e-mail Nicole.Finkbeiner@LoneStar.edu. Briefly tell why this person is a Star and include the nominee's phone number and e-mail address.