Current Students
|
Student Services
|
Testing Centers
|
Assessment Center (Testing)
|
Testing Accommodations
Testing with Accommodations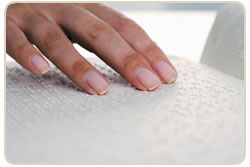 Students with disabilities who need special accommodations for testing must first register with the Office of Counseling, Career, and Disability Services which is located in CASA 109.
Students who have been approved by counseling for testing accommodations and who need to use a separate testing room or special software should make an appointment to test at least 48 hours in advance. Please do so by calling the Assessment Center at 281-290-3220.
For specific information regarding your special accommodations for placement or classroom testing, please call the Counseling Office at 281-290-3260 or email them at cyfair.counseling@lonestar.edu.