LSCS Libraries
|
Research Guides
|
LSC-Kingwood Library Assignment Guides
|
The Turn of the Screw by Henry James - LSC Kingwood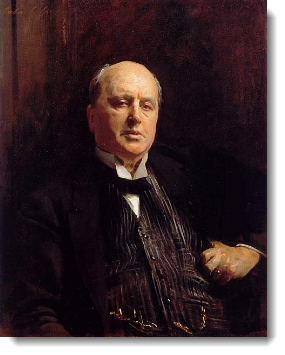 LSC Kingwood Library Assignment Guide
Publication Date: 1898
by Henry James 1843 - 1916

"So long as the events are veiled the imagination will run riot and depict all sorts of horrors, but as soon as the veil is lifted, all mystery disappears and with it the sense of terror."
Henry James, from The Life of Henry James by Leon Edel, 1977
First published as a serial in Collier's Weekly, The Turn of the Screw was later published in book form. At that time, there were two editions, American and English. In 1908, James revised the story and this is the New York Edition to which most critics refer. The novel was written in his "a middle period." . Critics still debate about James's intent. Did he want the tale to be seen as a psychoanalytical study, or was it simply a ghost story, or was it both? Those who see the story as psychoanalytical are referred to as the hallucinationists. Critics who see the story as primarily a ghost story are referred to as apparitionists.
Biography
Henry James was born in Greenwich Village, New York City, in April, 1843. His family was well to do and traveled frequently. His parents often entertained distinguished visitors such as Ralph Waldo Emerson, Charles Darwin, and George Eliot. One of James's brothers, William James, was a famous and well-respected psychologist. He and Henry were very close. Henry greatly admired his brother's work and was very familiar with William's interest in hallucinations.
James's work has been described as being written during three periods. His early work, mostly short stories, reviews of books and critical notes, began in about 1865 and continued until about 1882. One of the more important novels from this period is The Portrait of a Lady. During his middle period, he lived in Europe for twenty years. His parents had died. He was successful enough to live on his income from writing. During this middle period he wrote The Bostonians, Princess Casamassima, and The Tragic Muse. These are seen as James's attempt to write naturalistic novels. During this period, he also wrote some of his best stories, "The Aspern Papers," "The Pupil" and The Turn of the Screw. The years from 1900 to World War I comprise James's third period of writing. The Ambassador, Wings of the Dove, and The Golden Bowl are major works from this final period, which is often called his major phase. He had gone from being a naturalist to a symbolist. "An inscription on his grave describes him as the interpreter of his generation on both sides of the sea" (Edel, "Henry James." American Writers: A Collection of Literary Biographies, 1974).
The Novel
Style - a frame narrative where a story is told within the story. The narrator introduces the story which Douglas tells.
Characters - Douglas, the person who reads the governess's tale to the narrator and guests at the Christmas party
The Governess, newly hired by Flora and Miles's uncle
Mrs. Grose, housekeeper at Bly
Flora, an eight year old girl in the care of the governess
Miles, Flora's ten year old brother, also in the care of the governess
Miss Jessel, former governess of Flora and Miles
Peter Quint, former valet to Flora and Miles's uncle, and lover of Miss Jessel
The Uncle, employer of the governess, guardian of Flora and Miles
The Narrator, an unnamed person who introduces the governess's tale and reads the manuscript exactly as read to him.
Setting - Bly, a country house, the family estate, a classic setting for a ghost story.
The governess in Victorian England was a person hired to help raise the children of the house,educating them in their early years and guiding them in morals. As women were not well educated in those times, she was more likely to teach skills such as needlework and music to the girls of the family. Thus, she would not have much to offer to the ten-year-old Miles. In a socially stratified society, the governess was above the household servants and below the family. It was considered inappropriate for her to socialize with either group. This made the life of a governess very lonely.
---
GETTING STARTED: Where to begin
Librarian talk . . . About Getting Started!
As you begin, narrow your topic to a size that you can manage. Consider keywords that will help you find the information you need. These can be names of people, literary works, events, or broader identifying terms. Use these keywords for locating information in the library catalog, electronic databases, and on the internet.
Themes: ghost stories; ambiguity; psychological fiction; Gothic literature; supernatural; good v. evil; horror; insanity; corruption; the magic of evil; narrative frames; tormented childhood; innocence; scientific study of mental disorders.
Also useful to find articles: character names, titles of characters (governess, guardian), and words describing the setting.
---
BOOKS: Understanding in greater depth
Librarian Talk . . . About Books!
Many books are available both online and in the library. So much has been written about this novel, books will be one of your best resources.

Apply online for a library card. Use the barcode number from your Lone Star College ID or library card to:

Place a Hold on a book and have it sent to the library closest to you
Access journal and reference databases from home
Access the eBook Collection from EBSCOhost.

The catalog is online.
Online books

are available in the

eBook Collection.

Use your library card to log in. Search Steinbeck as a subject, then search inside the books using your keywords.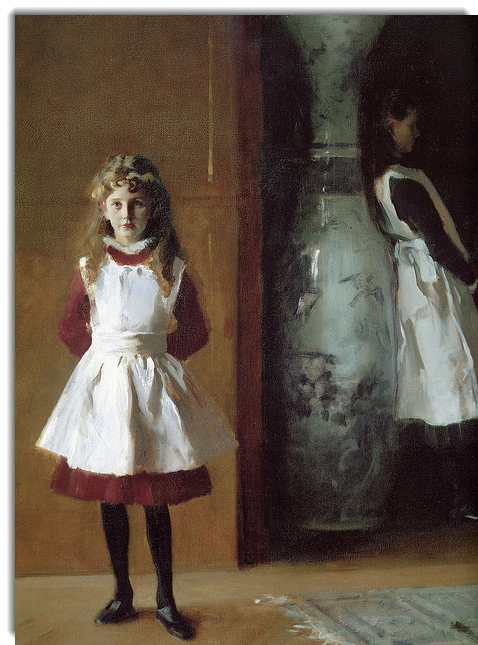 Reference Books can be very helpful to get an overview of the novel, learn about the author's life, and begin finding major themes or topic ideas for your research paper.
REF PN 50 .L574 Literature and Its Times, v. 2 contains an essay about The Turn of the Screw. Notice the section about the governess.
REF PN 3435 .S96 Supernatural Fiction Writers, v. 1 contains information on The Turn of the Screw as a supernatural novel.
REF PN 771 G27 Twentieth Century Literary Criticism Several volumes contain some information on The Turn of the Screw, but v. 24 has the longest section. Great ideas for topics or themes from excerpts of longer, complete scholarly articles.
Circulating books often go into greater detail in discussing an author's work. The books listed here all discuss The Turn of the Screw; there are others located near these.
PR 468 .S86 H38 - The Haunted Mind edited by Elton E. Smith and Robert Haas - a collection of essays about psychological fiction.
PS 2123 .E353 - Henry James, a Life by Leon Edel
PS 2123 .A4 Henry James Selected Letters, by Leon Edel
PS 2124 .B43 - Meaning in Henry James by Millicent Bell. Help in understanding James's work.
PS 2127 .I4 H38 - Henry James and the Imagination of Pleasure by Tessa Hadley. More on governesses. This book is an example of an electronic book available in the eBook Collection. You will need your library barcode to link to the ebook.
---
DATABASES: Finding scholarly articles
Librarian Talk . . . About Finding Journal and Newspaper Articles!

Electronic databases are purchased by the libraries for your research use. To find articles in newspapers and journals, letters, reference books, illustrations, photographs and more, use your updated library card to login to the following databases. If you find an interesting article that is not full-text, please give the correct bibliographic information to our Reference Librarians and they will help you get the article. They will need full citation information for the article you need as well as your name and address. Send your phone number as well, so they can contact you if they need to. There is some overlap of articles in the following databases. However, we encourage you to use more than one. All are excellent sources for this topic.

HINT: For a full list of article databases, go to Research Databases, look in the subject area for Literature, and use your library card to login.
ProjectMuse This scholarly database contains full text or complete articles from scholarly journals and books on a variety of subjects. Begin by entering the title, "The Turn of the Screw" in quotes in the search box. When you retrieve your first results, use the modify search page to add keywords from your thesis to the search and begin focusing on your thesis. Hint: use synonyms and do more than one search. You can limit to only Journal articles, only full text or complete articles and add search boxes as you need.
JSTOR A scholarly database containing more full text articles on James's work. Use the Advanced Search page for best results. Enter your search as you did for ProjectMuse, but notice that you will not retrieve the same articles. JSTOR contains some of the same journals, but many articles from other dates and other journals. Hint: Don't forget synonyms for this database as well.
Literature Resource Center The overviews in this database are a place to begin gaining an understanding of the novel. Many of the critical articles in this database are full text in ProjectMuse and JSTOR.
Bloom's Literary Database Online This database is a collection of many analytical essays discussing literature. These essays, originally published in print form, are accessible now for research online. Find information about the The Turn of the Screw, or the life of Henry James and his body of work.
Academic Search Complete This multi-subject database does contain some full text, scholarly journal articles on The Turn of the Screw. Many of them are also available in ProjectMuse and JSTOR. It can be helpful as a back up database.
NOTE: If you find an article by Leon Edel, know that he is considered one of James's premier biographers and scholars. He has written many books and articles on James's life and works. Here is a partial list: Henry James: The Untried Years 1843–1870; Henry James: The Conquest of London 1870–1881; The Prefaces of Henry James; The Psychological Novel: 1900-1950; Henry James: A Collection of Essays.
The Turn of the Screw - This is the full 91 min. Masterpiece Theater production made in 1999, and available in the video database Films on Demand. To watch, you will need to login with your library barcode number. The library also has this version on VHS. Watching the video does not take the place of reading the book.
---
Internet: What may be useful
Librarian Talk ... About the Internet!
The internet can be a wonderful source of original documents. Browse the sites we have suggested below. Remember, you want to find reputable sites. Look at:
Accuracy - The information should be researched and show proof of that research.
Source - look at the domain: .edu .gov .org .net are valid research sources.
Authority - what are the author's credentials? Don't quote from another college freshman's paper.
Coverage - does the page have the information you need for your research?
Objectivity - If a work is biased, use it, just make sure your professor knows YOU know. Offer both sides of issues where applicable.
The Turn of the Screw - Access the full text of the novel. Presented by Project Gutenberg. Helpful for finding quotes. To read the book online click the phrase "Read online," the book will open. This scholarly version presented by Adrian Dover may also be useful. It has attached some of Henry James's letters, and a concordance for locating particular words used in James' works.
PS 2116 . P8 The Turn of the Screw - VHS format of the film made for Masterpiece Theatre. One of several versions of the story made into film. Be aware that some versions may not follow the novel closely. Made in 1999, with Colin Firth as the uncle.
---
Success: Finishing Your Paper
Librarian Talk about getting help!
Support for a successful paper is more than finding the right resources. Putting it all together takes time and effort. Sometimes it takes additional help from the librarians or tutors. Please consider the following resources if you need additional help. Remember, the expert on the assignment is your professor; use your LSC Online in-class email to contact them.
MLA Works Cited | Citation help for your Works Cited page. This information comes from the MLA Handbook and was compiled by LSC-Kingwood Librarians.
Avoiding Plagiarism | Purdue's Online Writing Lab. Another good source for those citation questions.
University of Texas Copyright Crash Course | This helpful guide on copyright is suggested by LSC-Kingwood Teaching and Learning Center.
Learning Center | Check our hours for tutoring.
---
Page written by Becky Bradley, 5/2011 | revised 9/2013sg
Ask Us


Reference: 281.312.1693
Circulation: 281.312.1691



Text-A-Librarian
281.973.4792


Kingwood.LRC-Ref@LoneStar.edu
---
LSC-Kingwood Library Assignment Guides | About LSC-Kingwood Library | LSCS Libraries