Children's Literature - LSC-Kingwood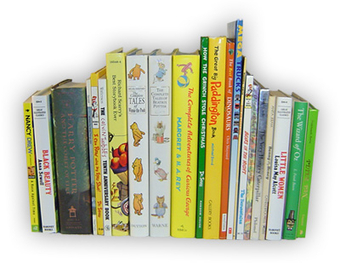 "Books, to the reading child, are so much more than books--they are dreams and knowledge, they are a future, and a past." - Esther Maynell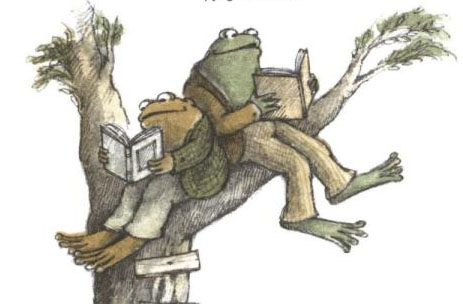 Children's Literature Awards
Pura Belpre-- Named after the first Latina librarian at the New York Public Library, the Pura Belpre award is presented to a Latina/Latino writer and illustrator whose work best portrays, affirms, and celebrates the Latin cultural experience in an outstanding work of literature for children and youth.
The Caldecott Medal-- Named in honor of nineteenth-century English illustrator Randolph Caldecott, it is awarded annually by the Association for Library Service to Children, a division of the American Library Association, to the artist of the most distinguished American picture book for children.
Gielsel Award --The Theodor Seuss Geisel Award is named for the world-renowned author, Theodor Geisel, a.k.a. Dr. Suess. The winner(s) are recognized for their literary and artistic achievements that demonstrate creativity and imagination in an effort to engage children in reading.
Siebert Award --The Robert F. Sibert Informational Book Award, established by the Association for Library Service to Children in 2001 with support from Bound to Stay Bound Books, Inc., is awarded annually to the author(s) and illustrator(s) of the most distinguished informational book published in English during the preceding year.
The Newberry Medal --Named for eighteenth-century British bookseller John Newbery, it is awarded annually by the Association for Library Service to Children, a division of the American Library Association, to the author of the most distinguished contribution to American literature for children.
Batchelder Award -- This award, honoring Mildred L. Batchelder, is a citation awarded to an American publisher for a children's book considered to be the most outstanding of those books originally published in a foreign language in a foreign country, and subsequently translated into English and published in the United States.
The Laura Ingalls Wilder Award--Administered by the Association for Library Service to Children, a division of the American Library Association, the Laura Ingalls Wilder Award was first given to its namesake in 1954. The award, a bronze medal, honors an author or illustrator whose books, published in the United States, have made, over a period of years, a substantial and lasting contribution to literature for children.
Bluebonnet Award--The Texas Bluebonnet Award (TBA) reading program was established in 1979 to encourage Texas children to read more books, explore a variety of current books, develop powers of discrimination, and identify their favorite books.
TwoXTwo - The Texas 2X2 list for ages 2 through grade 2. Suggested and voted on by readers.
---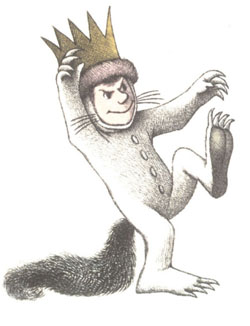 Reading Lists
---
Finding Books
Search the library catalog for specific books, specific authors, or to find a book about teaching reading. The children's collection at Kingwood is small and meant to be representative of children's literature, including award winning books.
Do NOT miss books.google.com where you can actually read many of the books online (see Where the Wild Things Are or The Three Pigs (several versions online full-text.)
Librarian Talk . . .About Books!
Your LSC Student ID is also your library card (on the back). If you are unable to come to campus, you can apply online for a paper library card. Use your card to:
1) Place a Hold on a book and have it sent to the library closest to you
2) Access journal and reference databases from home, and
3) Access e-Books from eBook Collection.
Reference Books
REF PN1008.5.094 2006 The Oxford Encyclopedia of Children's Literature
REF PN1009.A1B43 1989 Beacham's Guide to Literature for Young Adults
REF PN1009.A1L724 2000 The New York Times Parent's Guide to the Best Books for Children
REF PN1009.A1T9 1995 Twentieth Century Children's Writers
Professional Collection
LB1573.5.R37 2003 The Fluent Reader: Oral Reading Strategies for Building Word Recognition, Fluency, and Comprehension
Z1037.S575 2004 100 Best Books for Children
LB1050.44.F69 2008 100 Activities for Developing Fluent Readers: Patterns and Applications for Word Recognition, Fluency, and Comprehension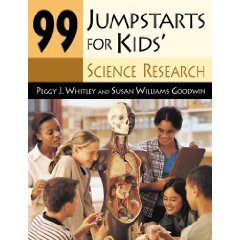 Children's Collection
809.892 Lat The Children's Literature Dictionary: Definitions , Resources, and Learning Activities

372.47 Har Strategies that Work: Teaching Comprehension for Understanding and Engagement

372.452 Tre The Read-Aloud Handbook

372.83 Whi 2005 99 Jumpstarts for Kids Social Studies Reports

507.8 .W45 2006 99 Jumpstarts for Kids Science Research

ZA3075 .W475 2003 99 Jumpstarts for Kids : Getting Started in Research
From the eBook Collection (Use your library card from home to access the collection. Use key words to search for more.)
---
Finding Journals

Librarian Talk about Finding Journal and Newspaper Articles!
Electronic databases are purchased by the libraries for your research use. To find articles in newspapers and journals, letters, reference books, illustrations, photographs and more, use your updated library card to log in to the following databases. If you find an interesting article that is not full-text, you may request it through interlibrary loan (I.L.L.) Contact the librarian if you need help getting an article. There is some overlap of articles in the databases, but all are excellent sources of information for research. We encourage you to use more than one.
HINT: For a full list of article databases, go to http://www.lonestar.edu/article-databases.htm. Use your library card barcode number to log in to any of our databases.
Finding Journals Using the Online Databases
Some possible keywords or keyword combinations include: reading, teaching reading, children's literature, awards (by name,) literacy programs, educational programs and reading The Reading Teacher, Reading Today, and other journals are available in hard copy in the library.
---
Recommended Internet Sources
Librarian Talk about the Internet!
The internet can be a wonderful source of original documents. Browse the sites we have suggested below. Remember, you do want to find reputable sites. Evaluate internet sites by looking at:
Accuracy - The information should be researched and show proof of that research.
Source - Look at the domain: .edu .gov .org .net frequently are valid research sources.
Authority - What are the author's credentials? (Don't quote from another college freshman's paper.)
Coverage - Does the page have the information you need for your research?
Objectivity - If a work is biased, use it - just make sure your professor knows YOU know. Offer both sides of issues, where applicable.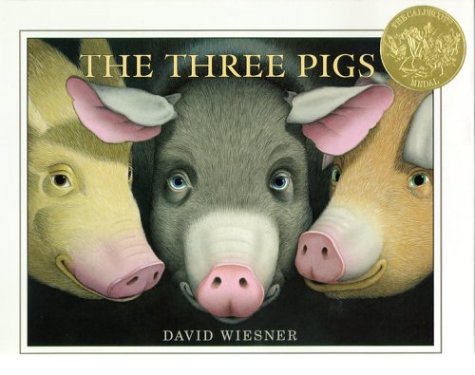 Don't forget to Google individual authors or publishers. Many have excellent websites with teaching plans.
---
Getting Help for Your Assignment
Librarian Talk about getting help!
Support for a successful paper is more than finding the right resources. Putting it all together takes time and effort. Sometimes it takes additional help from the librarians or tutors. Please consider the following resources if you need additional help. Remember, the expert on the assignment is your professor; use the LSC-Online in-class email to contact her.
Citing Sources Using the Library MLA Style Guide | Lone Star College - Kingwood Library guide. Examples of both paper and electronic citations.

Avoiding Plagiarism

| Excellent information and guide on how to avoid plagiarism from the Online Writing Lab (OWL) at Purdue University.
---
Page by Amy Van Dyke , Librarian, 2008. Updated 4/2012 ds/jfr