RNSG 2207: Nursing Leadership Theories - LSC-Kingwood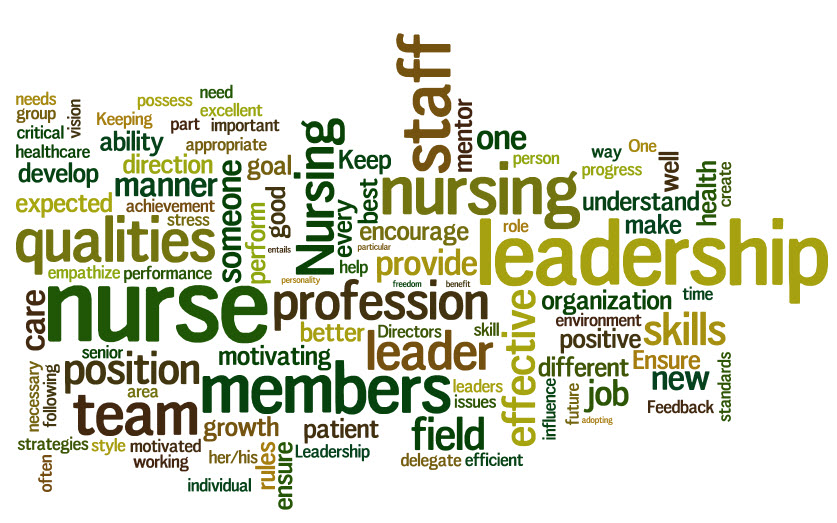 Assignment Guide
In completing this assignment, you will:
Locate peer-reviewed nursing journals on Nursing Leadership Theories
Select two theories
Apply those theories in a clinical setting
Develop your own personal philosophy of leadership
Write a 10-15 page paper, using APA's publication style.
---
Research Paper Guidelines | Evaluation Criteria | Finding Journal Articles in Nursing | Finding Internet Sources | Help
---
1. The paper must be completed in APA format. Information for this writing style is available on line at http://www.apastyle.org/. The LSC-Kingwood College Library and librarians are excellent resources available to you.
2. Complete a literature and/or Internet search for Leadership Theories. Select two theories. Provide a synopsis of each theory.
3. Answer the following questions in the paper:
What are the characteristics of an effective leader? What traits do leaders possess?
What are some mistakes leaders make?
What kind of leaders did you observe on the unit during your day as a team leader or during your clinical day?
What positive traits did you observe?
What negative traits did you observe? Which negative traits do you not want to possess?
What kind of leader are you?
What do think your peers would say of your leadership ability?
How was your day as team leader? What did you learn?
What is your personal philosophy of leadership?
Resources must include at least a minimum of five nursing or leadership journals or online sources. Internet sources may be used with appropriate author and source cited. No anonymous sources accepted. References should be current (within five years) and included on the bibliography and cited in APA style. The bibliography is not considered in the total number of pages for the body of the paper.
Length of the paper is a maximum of 15 pages with a minimum of 10 pages.
---
CRITERIA
POSSIBLE POINTS

FORMAT

1. APA format was used. Minimum number of errors in paper
15
2. Length of at least 10 pages.
5
3. Bibliography includes 5 nursing journals/online or references published within 5 years
5

CONTENT

4. Two Leadership Theories Philosophy were utilized
15
5. Characteristics of a leader (Good and or bad) described
10
6. What kind of leaders did you observe on the unit? Such as the charge nurse and the primary nurse. What did you learn from your observations?
10
7. What kind of leader are you? What do think your peers would say of you? How was your day as team leader? What did you learn?
15
8. What is your leadership philosophy?
15

PAPER

9. Content was adequately covered according to the guidelines.
10
**Points may be deducted for lateness and/or errors.
100
---
Finding Journal Articles in Nursing


Librarian Talk . . . About Finding Journal Articles!
Electronic databases are purchased by the libraries for your research use. To find articles in nursing and medical journals, use your updated library card to login to the following databases. Look for an Advanced Search option to combine keywords for concepts you want to combine.
If you find an interesting article that is not full-text, please give the correct bibliographic information to our Reference Librarians and they will see that you get the article. They will need full bibliographic information - and your name and address. Send your phone number as well, so they can contact you if they need to. There is some overlap of articles in the following databases. However, we encourage you to use more than one. All are excellent sources for this topic.
HINT: For a full list of databases, go to:
http://www.LoneStar.edu/library --> Research Databases --> Health and Medicine
Use the 14-digit barcode number from your LSCS ID or library card to access library resources from off-campus.

Use the following databases to identify articles for your paper:
---
Finding Internet Sources
Librarian Talk about the Internet!
The Internet will be a wonderful source of original documents. Browse the sites we have suggested below. Remember, you do want to find reputable sites. Look at:
Accuracy - The information should be researched and show proof that it has been.

Source - Who wrote the information? Look at the domain. - .edu .gov .org .net - are usually valid research sources.

Authority - What are the author's credentials? (Don't quote from another college freshman's paper.)

Coverage - Does the page have the information you need for your research?

Objectivity - If a work shows bias, use it - just make sure your professor knows YOU know. And offer both sides of issues, where applicable.

For more help in evaluating web pages, use LSCS Libraries' Evaluating Information Checklist.

More about finding internet sources (25 sec.)
Google Scholar for LSCS Libraries - Locate research on the internet using this special link that will link to the full-text articles available from LSCS Libraries' databases. Note these links in Google Scholar search results:

Texshare EBSCOhost - Links directly to the full-text of the article in one of LSCS Libraries' databases. May require logging in with your library barcode number.
Cited by ... - An indication of how useful the article may be is to see how many other authors used in their articles.
Cited by ... / Related articles - use both of these links to find related articles.
All ... versions - If you don't see a link to a full-text version or the Texshare link, investigate all the versions available.
RNL (Reflections on Nursing Leadership) - A publication from Sigma Theta Tau International, the Honor Society of Nursing. While articles require membership, there are links to current news, blog articles, book lists and special features such as this list of resources on nursing leadership which includes some content that will be available free for September 2012 only.
Virginia Henderson International Nursing Library - An online repository of abstracts, or summaries, and selected full-text of articles, presentations, working papers, and more. The month of September 2012, Link to this featured list on the topic of leadership or search 'leadership' as a key word to find these resources anytime.
Nurse.com - Offers new, job resources, and continuing education courses - some are free, including this one on Evidence-Based Effective Nursing Leadership (will be updated or discontinued on or before 3/28/2014; free until May 1, 2013).
---
Help
Librarian Talk about getting help
Support for a successful paper is more than finding the right resources. Putting it all together takes time and effort. Sometimes it takes additional help from the librarians or tutors. Please consider the following resources if you need additional help. Remember, the expert on the assignment is your professor; see their contact information below.
Citing Sources Using APA Style | Lone Star College-Kingwood Library style guide. Examples of both paper and electronic citations. See this example of a research paper from the American Psychological Association. Tip: Microsoft's Word application includes a References tab to help organize, insert internal citations and create bibliographies from your sources.
University of Texas Copyright Crash Course | This helpful guide on copyright is suggested by Lone Star College-Kingwood Teaching and Learning Center.

Tutoring | Information on services available from the Lone Star College-Kingwood Learning Center. You may also call 281-312-1439. Meet the LSC-Kingwood Learning Center Tutors.
If you have research questions, contact your class librarian, Jimmi Rushing or the librarians at the reference desk. See the links below to chat, email, phone or use Skype to contact the reference librarians.
Contact your instructor, Mary Bjorklund, if you have questions about your assignment.
---
Adapted from a page created by Sue Goodwin by Jimmi Rushing, Sept. 2012.