LSCS Libraries
|
Research Guides
|
LSC-Kingwood Library Assignment Guides
|
My Antonia by Willa Cather - LSC Kingwood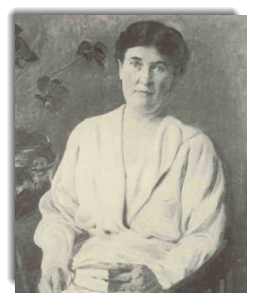 Assignment Guide
Born - Back Creek Valley, Virginia on December 7, 1873
Died - New York, New York on April 24, 1947
Willa Cather is known for her literary portraits of frontier life. She was raised in the Nebraska farming community of Red Cloud where her extended family included grandparents, and an aunt and uncle. This area provided settings for most of her best-known works. My Antonia, written in 1918 and recognized as one of her major works, describes an immigrant girl's life on the Nebraska plains and draws inspiration from her own youth. Her characters reflect the strong personalities and enduring qualities of the people she encountered on the American frontier. Cather's talent as a writer is well illustrated in her ability to translate these characteristics into universal terms. She won the Pulitzer Prize in 1923.
BASICS
Main Characters - Jim Burden, narrator and Antonia's friend; Antonia Shirmerda, a Bohemian peasant girl.
Plot - Told as a narrative, this is the story of Jim Burden's recollections of Antonia, and her life on the Nebraska prairie. Jim and Antonia lived on adjoining farms and were friends growing up. Although her life is filled with hard work and difficulties, Antonia's strong spirit never breaks.
Setting - Nebraska prairie during the late 19th and early 20th centuries. Red Cloud, Nebraska, is the town where Jim and Antonia later move.
Theme - The setting and characters are most important in the novel. It can be called a regional chronicle, or pastoral. The theme is the struggle of the early farming immigrants and their perseverance and strong spirits.


---
BOOKS
Librarian Talk . . . About Books!
Books offer helpful information about time periods, authors and the literary works. Use them to help begin your review of literature on My Antonia.
Apply online for a library card. Use the barcode number from your Lone Star College ID or library card to 1) Place a Hold on a book and have it sent to the library closest to you 2) Access journal and reference databases from home, and 3) Access Online Book Database (eBook Collection).
Online books or ebooks are available in eBook Collection. Use your library card to log in. Create a free account to save favorite titles or your own notes on the books you read.
Background - Search the Library Catalog for information on immigrants during this period of settling the American west. Check for books about Willa Cather and My Antonia on reserve at the Circulation Desk. They are available for use in the library.


Lives and Letters of an Immigrant Family - a first hand account of the Van Dreveldts, an immigrant family, from 1844 to 1866. Available online through the eBook Collection.
PN56 .L55 G46 Geography and Literature - Located at LSC-Tomball library, this book connects a setting to the literature which describes it. You can request this book through the library catalog and it will be sent to LSC Kingwood Library for your use.

Author - Use Willa Cather's name as a keyword search to find books about her life and her literary career. There are several books in our eBook Collection on Willa Cather and her works. Find them in the library catalog or search the database directly.

The novel - Search for books about My Antonia by using the title as a keyword search in the catalog. Some reference books which will help you analyze the story are listed here.

PN 771 .G27 - Twentieth Century Literary Criticism (TCLC) - v. 1, 11, 31, 99 - Discussion of Willa Cather's work. Volume 31 contains a concentration of analysis on My Antonia.
PS 153 .M56 I34 Identities and Issues in Literature - - These books discuss particular themes in literature. My Antonia is mentioned in sections on "the American identity," "the west and the frontier," "fertility and identity," and "internal immigration."
---
DATABASES
Librarian Talk about Finding Journal and Newspaper Articles!
Electronic databases are purchased by the libraries for your research use. Use them to find articles in newspapers and journals, letters, reference books, illustrations, photographs and more. Home access to article databases is available with your updated library card barcode. If you need assistance finding an article contact the Reference Librarians and they will see that you get the article. They will need full bibliographic information - and your name and address. Send your phone number as well, so they can contact you if necessary.
Use the barcode number from your Lone Star College ID or library card to login to these online journal databases.
Most scholarly research will be found by using databases to locate articles in scholarly literary journals. The following links will take you to databases containing information about My Antonia and Willa Cather's literary career. Project Muse and JSTOR are very good databases for finding scholarly journal articles.
Willa Cather: The Road is All - a video on Willa Cather from the new database Films on Demand. "Her contribution to American letters is astonishing, including O Pioneers!, My Antonia, Death Comes for the Archbishop, and the Pulitzer Prize-winning One of Ours. This edition of American Masters profiles Willa Cather, one of our nation's most unique and powerful literary voices." This database is linked to the Research Databases page.
If you need more assistance using the databases, ask your librarian.
---
INTERNET
Librarian Talk about the Internet!
The Internet can be a wonderful source of original documents. Browse the sites we have suggested below. Remember, you DO want to find reputable sites. Evaluate for:
Accuracy - The information should be researched and show proof of that research.
Source - Look at the domain: .edu .gov .org .net are valid research sources. Your company's website is also a valuable resource.
Authority- What are the author's credentials? (Don't quote from another college freshman's paper.)
Coverage- Does the page have the information you need for your research?
Objectivity- If a work is biased, use it - just make sure your professor knows YOU know. Offer both sides of issues, where applicable.
Although most of your resources will be found in books and databases, the Internet can be a useful source of information about Willa Cather and My Antonia. Evaluate Internet sites for quality, scholarly level, author and validity before using them as resources for your paper. If you are in doubt about the quality of an Internet site, ask your instructor.
---
SUPPORT: Getting help for your assignment
Librarian Talk about getting help!
Support for a successful paper is more than finding the right resources. Putting it all together takes time and effort. Sometimes it takes additional help from the librarians or tutors. Please consider the following resources if you need additional help. Remember, the expert on the assignment is your professor.
Citing Sources Using MLA Style | Lone Star College-Kingwood Library guide. Examples of both paper and electronic citations.

Avoiding Plagiarism | Excellent information and guide on how to avoid plagiarism from the Online Writing Lab (OWL) at Purdue University.

University of Texas Copyright Crash Course | This helpful guide on copyright is suggested by Lone Star College-Kingwood Teaching and Learning Center.

The Learning Center | Check the TLC hours for in-house tutoring.

---

Page by Becky Bradley, 2001 | Updated 5/2012 rp/jfr
Ask Us


Reference: 281.312.1693
Circulation: 281.312.1691



Text-A-Librarian
281.973.4792


Kingwood.LRC-Ref@LoneStar.edu
---
LSC-Kingwood Library Assignment Guides | About LSC-Kingwood Library | LSCS Libraries