LSCS Libraries
|
Research Guides
|
LSC-Kingwood Assignment Guides
|
The History of the Adventures of Joseph Andrews And of His Friend Mr. Abraham Adams by Henry Fielding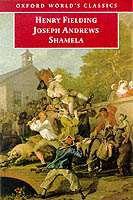 Lone Star College-Kingwood Library
Assignment Guide
Henry Fielding was born on April 22, 1707, at the family estate, Sharpham Park, in Somerset, England. His mother died when he was eleven years old, and, on his father's remarriage, he was sent to school at Eton. He left Eton at seventeen and spent the next four years as a gentleman of leisure. After studying for 18 months at the University of Leiden in Holland, he began to support himself as a playwright in London. He wrote 25 plays before his satire, Historical Register for the Year 1736, ridiculing Prime Minister Robert Walpole, led to the passage of the Licensing Act. This act, requiring governmental approval of all new plays, led to the end of his career as a playwright.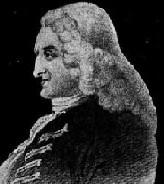 Fielding sought to support his wife and two children by studying law, and he became a lawyer in 1740. He supplemented his income by writing for journals. Then, in 1741, he wrote a scathing satire of Samuel Richardson's popular novel, Pamela or Virtue Rewarded, under the pseudonym Conny Keyber. Soon after, he began work on Joseph Andrews, and this comic novel, often called the first realistic novel in English literature, was published in 1742. His beloved wife, Charlotte Cradock, who was the model for characters in his other novels, died in 1744. His support of the government during the Jacobite Rebellion of 1745 gained him appointment as Justice of the Peace for two sections of central London in 1747. There he gained a reputation as an honest and fair magistrate. He and his half-brother, John, established the Bow Street Runners, a forerunner of the modern police force, to help curb the rampant crime in 18th century London. In 1749, his second novel, The History of Tom Jones, was published, and, two years later, his last novel, Amelia, appeared in print. The gout that had left him a virtual cripple led him to seek relief in the warmer climate of Portugal in June, 1754. He died there on October 8, 1754.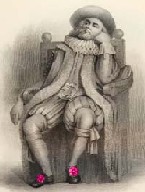 Joseph Andrews
- a footman in the household of Lady Booby
Pamela Andrews
- Joseph's sister; wife of Squire Booby; the heroine of Samuel Richardson's novel,
Pamela
Parson Adams
- the parson of Lady Booby's parish who befriends Joseph and accompanies him on his travels.
Lady Booby
- aunt of Squire Booby
Mrs. Slipslop
- maid to Lady Booby
Fanny
- Joseph's sweetheart
Mr. and Mrs. Wilson
- a kindly couple who offer shelter to Joseph and Parson Adams on their journey.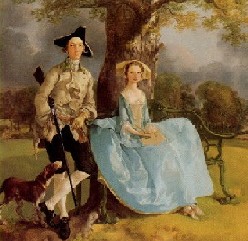 Joseph, the virtuous and true footman, is forced to leave the service of his mistress, Lady Booby, when he is no longer able to ward off her amorous advances. He starts out to reunite with his sweetheart, Fanny. Misfortunes on his journey continually waylay him and his kindly traveling companion, Parson Adams. They encounter both kindness and villainy, generosity, and selfishness on their journey. Joseph and the Parson maintain their innocence and culpability throughout their trials and tribulations. All ends well when Fanny and Joseph are reunited, and the secret of their parentage is revealed.
Setting and Historical Background
The novel takes place in the early eighteenth century, and it mirrors the lifestyle, caste system, hypocrisy, and corruption of the times. England was becoming a commercial power, and wealth was shifting from the landowners to the merchants. The defeat of the Jacobites (the Catholics who wished to restore the Stuart dynasty to the throne of England) at Culloden Moor in 1745 brought to a close any serious threat to the Hanoverian line of British royalty. The rural populace was being drawn to the cities with the lure of higher wages, but the living conditions of the poor were still deplorable. The social caste system was rigid, but beginning to give under the pressure of the new, moneyed middle class.
» hypocrisy » satire » role of women
» morality » romantic love » crime
» innocence » social class
---
Librarian Talk . . . About Books!
Books offer helpful information about time periods, authors, and literary works. Use them to help begin your review of literature on The History of the Adventures of Joseph Andrews.

Suggested keywords: Fielding, Henry; Joseph Andrews; names of specific characters; satire; symbolism; women in 18th century England; eighteenth-century novels. Names of people, events, or broader identifying terms are good choices.
Get a Library Card. If you are not able to visit a campus library, you may apply online. Use the barcode number from your Lone Star College ID/library card to:
Your instructor may have placed books on reserve - ask at the library Circulation Desk.
Suggested Reference Books for use in the library:

REF CB411.S8 Studies in Eighteenth-Century Culture - Essays about this novel can be found in volumes 22 and 34.
REF PN86.L53 (vol. 1, 42) Literature Criticism from 1400 to 1800 - Excerpts from literary criticisms of the works of Henry Fielding.
REF HQ1121.047 Chronology of Women's History - Information on the status of women, their daily lives, and important women by time period
REF DA679.L78 The London Encyclopedia - Articles on the people, places, and events in London history.
Selected Books of Literary Criticism and Background Information for
PR3454.J67V37 Joseph Andrews: a Satire of Modern Times
PR830.F29.B64 The Novel As Family Romance: Language, Gender, and Authority from Fielding to Joyce
PR 851.B4 Novels of the 1740's
PR858.E37.T48 Models of Value: Eighteenth-Century Political Economy and the Novel
---
JOURNAL ARTICLES (ONLINE DATABASE ACCESS)
Librarian Talk about Finding Journal Articles!
Electronic databases are purchased by the libraries for your research use. To find articles in journals, newspapers and letters, reference books, illustrations, photographs and more, use your library card to login to the following databases. There is some overlap of articles in the following databases. However, we encourage you to use more than one. All are excellent sources for this topic.
HINT: For a full list of article databases, go to Research Databases and use the barcode number from your Lone Star College ID/library card to login (if not on campus).
Literature Resource Center | Full-text articles from reference books and Twayne's Masterworks books. Also, journal articles, some full text and some excerpted. Click on "Works Search" and enter The History of the Adventures of Joseph Andrews. You will also find overviews and other articles that are not critical essays. Ask for help if you can't decide which resources are suitable.

Academic Search Complete | A multi-subject database, with many full-text articles. Be sure to check the boxes marked "Full Text" and "Scholarly (peer-reviewed) Journals" in order to retrieve the appropriate level of journal article for your research. Suggested search terms: Fielding AND Joseph Andrews, entered in this way.

JSTOR | Use the Advanced Search option for the best results. Enter a keyword or keyword phrase in separate search boxes to locate articles containing those words. For best results, put the full title in quotes. Because this database is entirely scholarly, all articles are of the appropriate academic level.

Project MUSE | The best results will be found using the Advanced Search option. To use the title in the search, put it in quotes in one search box, and type the author's name in a second box. You may want to add keywords from your thesis in a third and fourth box (click on "Add a Row"). Remember, the more terms you add, the fewer results you will obtain. This database is also entirely scholarly, so all articles will be of the appropriate academic level for your research.
Bloom's Literary Reference Online | This database is a collection of many analytical essays discussing literature. These essays, originally published in print form, are accessible now for research online. Find information about The History of the Adventures of Joseph Andrews, or read about Henry Fielding's life and his entire body of work.

---
Librarian Talk about the Internet!
The internet can be a wonderful source of original documents. Browse the sites we have suggested below. Remember, you need to find reputable sites. Evaluate for:
Accuracy - The information should be researched and show proof of that research.
Source - Look at the domain: .edu .gov .org are usually valid research sources.
Authority - What are the author's credentials? (Don't quote from another college freshman's paper.)
Coverage - Does the page have the information you need for your research?
Objectivity - If a work is biased, use it - just make sure your professor knows YOU know. Offer both sides of issues, where applicable.
More about finding internet sources (25 sec.)
The Internet can be a valuable resource for your paper. Be aware that all web pages are not suitable for scholarly research. If you are in doubt, ask your instructor.
Suggested Web Sites:
Biography for Henry Fielding - Biographical information for Fielding from a database created by David Hill Radcliffe, English Professor at Virginia Tech. Also includes a collection of texts, biographies, and criticism covering English Poetry from 1579 to 1830.
Joseph Andrews - Online electronic version of the novel provided by Project Gutenberg.
---
GETTING HELP FOR YOUR ASSIGNMENT
Librarian Talk about getting help!
Support for a successful paper is more than finding the right resources. Putting it all together takes time and effort. Sometimes it takes additional help from the librarians or tutors. Please consider the following resources if you need additional help. Remember, the expert on the assignment is your professor, who can be contacted through your in-class email.
---
Page by Bettye Sutton, 10/07/04 | Updated 09/2012 BB
Ask Us


Reference: 281.312.1693
Circulation: 281.312.1691



Text-A-Librarian
281.973.4792


Kingwood.LRC-Ref@LoneStar.edu
---
LSC-Kingwood Library Assignment Guides | About LSC-Kingwood Library | LSCS Libraries