LSCS Libraries
|
Research Guides
|
LSC-Kingwood Library Assignment Guides
|
A Farewell to Arms by Ernest Hemingway - LSC Kingwood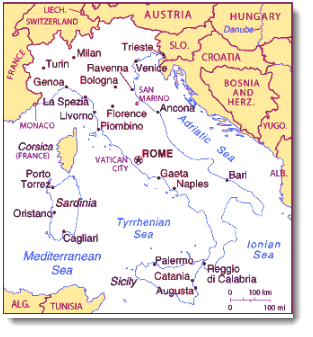 Assignment guide
The novel was first published in 1929.
---
Ernest Hemingway served in World War I in the Red Cross Ambulance Corps. At the age of 18, in June, 1918, he arrived in Europe and was wounded on July 8. He spent nine months recuperating in Milan, sitting in cafes and bars and falling in love with his nurse, Agnes von Kurowski. After the war, he moved to Paris where he began writing A Farewell to Arms. He did not finish the novel there, but continued writing it as he traveled in America in 1928 and 1929. Many of Hemingway's own experiences in the war are reflected in the novel. Many of the characters are also based on real people Hemingway met and knew during his time in Italy and France. When the novel was published, it helped cement Hemingway's reputation as one of America's greatest young writers.
---
Characters
Frederic Henry - An American serving as an ambulance officer in Italy
Catherine Barkley - A beautiful English nurse serving in Italy in World War I
Rinaldi - An Italian army surgeon
Setting
Italy and Switzerland during World War I
Topics to consider
A tragic love story compared by Hemingway to Romeo and Juliet
The futility of love and war or love in the time of war
exposing the false idealism in wartime and the futility and senselessness of war
Impressionistic realism
Analyze one or more of the prominent characters
Examine changes in the character of Catherine or Frederic
Chaos in war
How is religion considered in the novel
Style
First person narrative from Frederic's point of view.
Keywords
Childbirth | death and dying | doctor-patient relationships | hospitalization | love | nursing | trauma | survival | war and medicine | idealism and war| war heroes or heroism
---
BOOKS
Librarian Talk . . . About Books!
Ask a librarian for help if you need it. Some good resource books in Lone Star College-Kingwood Library are:
REF PN 41 .D5 - The Dictionary of Literary Biography - Volumes 4 and 9 contain information on Hemingway's life.
REF PN 771.G27 - Twentieth Century Literary Criticism - Vol. 115 is the primary book for information about Farewell To Arms. This article is a great place to begin your search for a topic for your paper. Excerpts of articles will help you understand major themes and how literary critics viewed the novel.
REF PS221 .T834 - Twentieth Century American Literature - Volume 3 has an article on Hemingway and some discussion of the novel.
REF PN50 .L574 - Literature and Its Times - Places the novel into the time it describes.
D521 .K57 - The First World War: an eyewitness history - a personal view of the war.
D523 .G634 - Chronicle of the First World War - A two volume chronology of WWI.
Lone Star College-Kingwood Library also has a video set on WWI which gives viewers a pictorial feel for the war. Look for it in the Circulating videos:
D521 .G74 The Great War and the Shaping of the 20th Century.
A Farewell to Arms - a short segment about (4 min.) of a longer film (90 min.) on Hemingway called Ernest Hemingway: Rivers to the Sea. This segment includes Hemingway's description of writing and archival footage of the ambulance corps in WWI. Both the video and the segment are located in Films On Demand, a database of videos on many subjects. This database is linked to the Research Databases page.
---
JOURNAL ARTICLES
Librarian Talk about Finding Journal and Newspaper Articles!
Electronic databases are purchased by the libraries for your research use. Use them to find articles in newspapers and journals, letters, reference books, illustrations, photographs and more. Home access to article databases is available with your updated library card barcode. If you need assistance finding an article contact the Reference Librarians and they will see that you get the article. They will need full bibliographic information - and your name and address. Send your phone number as well, so they can contact you if necessary.
Use your library card to login to these online journal databases.
Databases most useful for understanding and writing about A Farewell to Arms are:
---
INTERNET
Librarian Talk about the Internet!
The Internet can be a wonderful source of original documents. Browse the sites we have suggested below. Remember, you DO want to find reputable sites. Evaluate for:
Accuracy - The information should be researched and show proof of that research.
Source - Look at the domain: .edu .gov .org .net are valid research sources. Your company's website is also a valuable resource.
Authority - What are the author's credentials? (Don't quote from another college freshman's paper.)
Coverage - Does the page have the information you need for your research?
Objectivity - If a work is biased, use it - just make sure your professor knows YOU know. Offer both sides of issues, where applicable.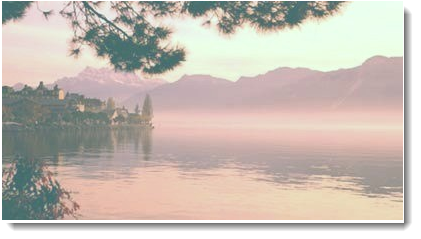 The Ernest Hemingway Society This web page is a collection of information about Hemingway and his work. The society was founded in 1965 by Mary Hemingway, his widow .
Ernest Hemingway These links are presented by Simon & Schuster, Inc, a publishing company. The photos are great. There are some particularly good ones of Hemingway in his WWI uniform, and as a wounded soldier recuperating in Milan in 1918.
Hemingway biography from the Hemingway Resource Center.
Ernest Hemingway at 100 – a collection of articles, essays and other resources from the Kansas City Star.
---
SUPPORT: GETTING HELP FOR YOUR ASSIGNMENT
Librarian Talk about getting help!
Support for a successful paper is more than finding the right resources. Putting it all together takes time and effort. Sometimes it takes additional help from the librarians or tutors. Please consider the following resources if you need additional help. Remember, the expert on the assignment is your professor.
Citing Sources Using the Library MLA Style Guide | Lone Star College-Kingwood Library guide. Examples of both paper and electronic citations.
Avoiding Plagiarism | Excellent information and guide on how to avoid plagiarism from the Online Writing Lab (OWL) at Purdue University.
University of Texas Copyright Crash Course | This helpful guide on copyright is suggested by Lone Star College-Kingwood Teaching and Learning Center.
Learning Center | Check our hours for in-house tutoring.
---
Page by Becky Bradley, Librarian, 5/7/03. Updated 7/2012 K. Gladden.
Ask Us


Reference: 281.312.1693
Circulation: 281.312.1691



Text-A-Librarian
281.973.4792


Kingwood.LRC-Ref@LoneStar.edu
---
LSC-Kingwood Library Assignment Guides | About LSC-Kingwood Library | LSCS Libraries