LSCS Libraries
|
Research Guides
|
LSC-Kingwood Library Assignment Guides
|
Education Majors and the Teacher Certification Program - LSC-Kingwood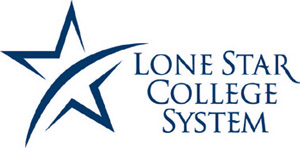 PLEASED TO ANNOUNCE:
A collection of Children's books and additional instructional media have been added to the LSC-Kingwood library. These are especially for Education majors and Teacher Certification students. Suggestions for additional professional materials should be sent to
Becky Bradley
.
---
RESOURCES FOR TEACHERS
Connect to lesson plans, suggested activities, professional organizations and information. This is a sampling of our favorites.
Math Teachers | National Science Teachers Association | Science Teachers | International Reading Teachers | The Teacher's Corner | Sites for Teachers | National Council for Social Studies | Social Studies | History Teacher Net | Web English Teacher | NCTE | PBS Teachers | The Lesson Plans Page | Teachnology Lesson Plans. | Teacher Vision | State Board for Educator Certification | What Works Clearinghouse | Strengthening Teaching | Google Scholar | Google Books
---

NEWS, JOURNALS AND NEWSPAPERS

---
Librarian Talk about
Finding Journal Articles
Electronic databases are purchased by the libraries for your research use. To find articles in education journals, browse the Education databases. From home, you will need the 14 digit bar code from your student id/library card. You may get a photo ID/library card in the LSC-Kingwood Library. If you are not on campus, distance education students may order a card online.
We recommend the Advanced Search optin for better results. If you find an interesting article that is not full-text, please email the correct bibliographic information along with your contact information to the Reference Librarians, and they will see that you get the article. There is some overlap of articles in the databases. However, we encourage you to use more than one. All are excellent sources.

ELECTRONIC DATABASES
- Scholarly Journal Articles

Databases in Education are a wonderful place to locate scholarly and magazine articles. Use the Database List to find your subject databases. Linking off campus? Use your the 14 digit barcode number from the back of your Lone Star College student ID/library card. to gain access
---


NETWORKING RESOURCES FOR TEACHERS
---
NATIONAL ORGANIZATIONS
STATE AND LOCAL ORGANIZATIONS
COLLEGES AND UNIVERSITIES
GOVERNMENT Online
---
Page by Peggy Whitley and Becky Bradley | Updated 4/2012 ds/jfr.
Ask Us


Reference: 281.312.1693
Circulation: 281.312.1691



Text-A-Librarian
281.973.4792


Kingwood.LRC-Ref@LoneStar.edu
---
LSC-Kingwood Library Assignment Guides | About LSC-Kingwood Library | LSCS Libraries