Teen Library Programs - LSC-CyFair
For teens ages 11 - 18 or in 6th - 12th grades
Young Adult Librarians
Elise Sheppard,
elise.j.sheppard@lonestar.edu
, 281-290-5248
Melanie Wachsmann, melanie.s.wachsmann@lonestar.edu, 281-290-3400
HOW TO RAISE AN ENLIGHTENED CHILD

Flier (PDF)
WHAT
Interactive seminar on raising a conscious and successful child, based on the teachings and principles of Enlightened Master Parmahamasa Nithyananda.
WHO
Session conducted by Mahant Ma Nithya Tejomaya Swami
Free! No registration!
WHEN
Saturday, July 19
2:00 - 5:30pm
LSC-CF Library, room 215
TEEN SUMMER READING PROGRAM 2014
Monday, June 2 - Saturday, August 9
READING PROGRAM - June 2 - August 9:

Tracking books read over the summer - register online at

http://www.hcpl.net/

. Incentives for registering and reading at 1st foor Librarians' Reference Desk. Program sponsored by Texas State Library and Archives Commission, Harris County Public Library System and Lone Star College-CyFair Branch Library.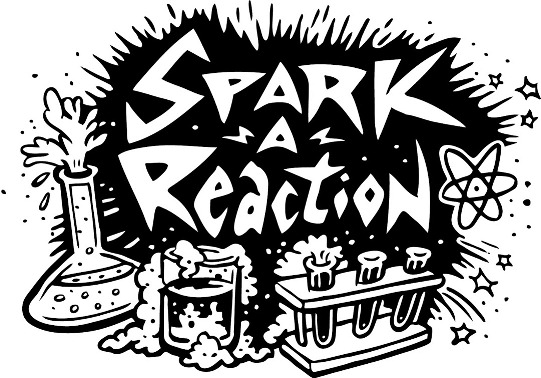 PROGRAMS & SCHEDULE OF ACTIVITIES, June 9 - August 4. Sign up for Book Clubs Now!
Board Games
Thursdays in June & July, 4-5pm, library room 131. Drop in.
*Chill Skills Group
Wednesdays in June & July, 1-3pm, library room 131. Learn about anger management skills, socialization skills, respect, positive self-esteem and bullying. for teens 11-16, grades 6-10. Must have parental written consent. Permission slips available at library prior to event. Conducted by Harris County Community Youth Services Specialists.
flier (PDF)
*Classic Book Clubs
Variety of classic literature. Provide your own books. Wednesdays in June & July, 3-4pm, in Teen Room. *Please sign up at the 1st floor Librarian's Reference Desk. Sign up now!
flier (PDF)
List  (PDF) of classics titles we've read since 2004.
*Contemporary Book Clubs
Variety of contemporary teen titles. Provide your own books. Thursdays in June & July, 3-4pm, library room 131. *Please sign up at 1st floor Librarians' Reference Desk. Sign up now!
flier (PDF)
Create Outside the Page
Fun projects and activities to help unleash your imagination. Discover the writer's spirit in you. Mondays, June 16-July 21, 2-3pm, in Teen Room. Drop in.
flier (PDF)
Movies 
Snacks provided. Thursday evening in June & July, 5pm, library room 131. Drop in. Due to licensing restrictions the movie titles cannot be posted here. Please call the library for movie titles or pick up a movie flier and summer brochure near the Teen Room.
SAT Prep/Tutoring Math, Physics, Chemistry
FREE!! Drop in sessions for tutoring and SAT prep - either bring problems to be solved or problems will be provided. Monday evenings, June 2, July 7, August 4, 7:30-9pm, library room 131.
flier (PDF)
Scrapbooking
Mondays, June 9, July 14, August 4, 10am-1pm. In Teen Room. Drop in. Bring your own supplies.
*10-11am: Tools, Techniques & Tips (and also Scrapbooking if you already know TT&T).
*11am-1pm: Scrapbooking
flier (PDF) - list of supplies and schedule
Study Skill - Student Success Seminars
Tuesdays in June & July, 3:30-4:30pm, library room 131. Drop in. Topics covered are Memory, Note Taking, Self Esteem, Time Management, Writing & Speaking, Selling your Marketable Skills & Job Interviewing, Preparing for an Exam &Test Anxiety.
flier (PDF)
SAT PREP REVIEW & TUTORING SESSIONS
PSAT/SAT Prep Review & Tutoring: Math, Chemistry and Physics review sessions/tutoring at LSC-CF and other classes and online help. Library sessions are Free! Drop in - no registration.
STUDY SKILLS & STUDENT SUCCESS
Student Success/Study Skills seminars this summer.
Flier (PDF)
Lone Star College - CyFair Student Success Skills Sources selected websites online.
Purdue University Online Writing Lab - OWL
ASSISTANCE FOR TEENS ON A BUDGET
Prom Closet: CELEBRATING 10 YEARS! Receive or donate a dress for prom, JROTC military award banquets, homecoming, recitals, etc.
THE CLOSET IS NOW CLOSED. HOWEVER, WE ACCEPT DONATIONS ALL YEAR LONG.
Contest: To honor the 10th anniversary of the Prom Closet, there will be a contest to guess how many young women the Prom Closet has helped in its 10 year history. The person with the closest guess will win a gift certificate. The entry forms will be at the 1st floor Reference Desk during the contest, which runs from February 10 - 28. LSCS employees are not eligible to participate.
VOLUNTEER IN THE LIBRARY
Teens can Volunteer in the Library (must be at least 15 years old).
CY-FAIR INDEPENDENT SCHOOL DISTRICT
Library Resources for Middle School and High School
Summer Recommended Reading Lists:
Middle School, Grades 6 - 8 , list (PDF)
High School, Grades 9 - 12,  list (PDF)
FREE ONLINE COURSES FOR ALL LEVELS (K - HIGHER ED) - NONCREDIT
MOOCs (Massive Open Online Course) - MOOC List
About MOOCs
Coursera
Lectures in a wide array of subjects by world-class professors from prestigious universities such as Princeton, Stanford, the University of Pennsylvania.
Extraordinary way to improve your mind and expand your world.
---
Contact the LSC-CyFair Library: chat | e-mail | voice - 281.290.3214 | text - 832.463.0478 
Maintained by: E. Sheppard-Teen Librarian
elise.j.sheppard@lonestar.edu 281-290-5248