LSCS Libraries
|
Library Services
|
Library Services: Students
|
LSC-Kingwood: Meet Your Librarian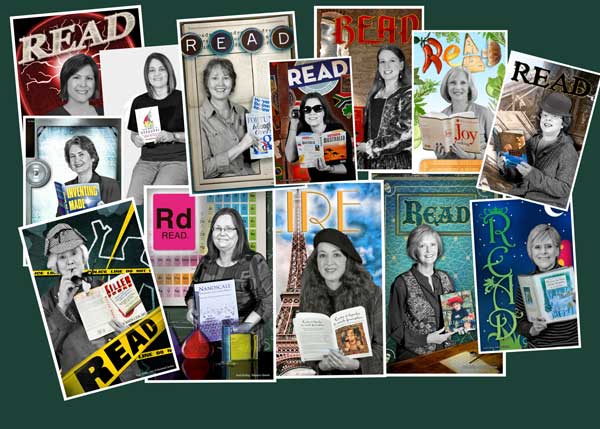 Professional librarians are available at Lone Star College-Kingwood Library most hours
that the library is open
. In addition to providing reference assistance and library instruction for Lone Star College-Kingwood courses, each librarian is responsible for selecting library materials in specific subject areas.
Select a subject area below to find librarians for your area of interest.
Email or call us anytime with your questions, suggestions for purchase or other information needs!

LSC-Kingwood Librarians: top row, l to r: Amy Van Dyke, Kristen Gladden, Julie Clark, Susan Schilling , Katie McGittigan, Ruth Parrish, Shirley Marietta. Bottom row, l to r: Sue Goodwin, Peggy Whitley, Jimmi Rushing, Hope LeJeune, Becky Bradley and Louise Lankau. Not pictured: Lee Glover, Stacy Highlender, Judy Lewis, Donna Smalley, Cole Williamson, and Anthony McMillan, Library Director.
Each division is also assigned a personal contact:
Arts & Humanities: Becky Bradley, 281-312-1468, Rebecca.B.Bradley@LoneStar.edu, Office: LIB106
Business, Technology & Social Science (BTSS): Hope LeJeune, 281-312-1748, Hope.M.Beggan@LoneStar.edu, Office: LIB106
Mathematics, Applied Technologies, Science & Health (MASH): Jimmi Rushing, 281-312-1698, Jimmi.Rushing@LoneStar.edu, Office: LIB106

*Faculty should contact Anthony McMillan to request media for use with their courses.
Updated May, 2013
Ask Us


Reference: 281.312.1693
Circulation: 281.312.1691



Text-A-Librarian
281.973.4792


Kingwood.LRC-Ref@LoneStar.edu
---
LSC-Kingwood Library Assignment Guides | About LSC-Kingwood Library | LSCS Libraries