Academic Departments
|
LSCS Health Information Technology Departments
|
LSC-North Harris Health Information Technology Department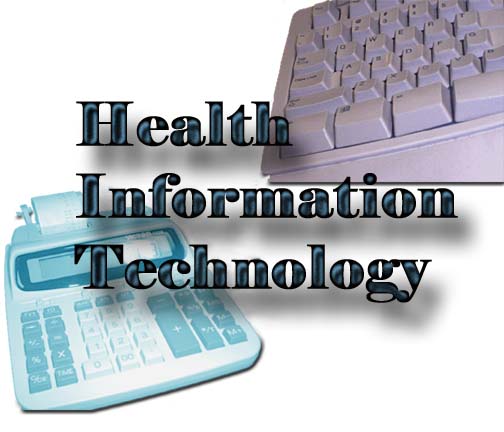 The Health Information Technology (HITT) Associate of Applied Science degree is designed to prepare graduates for entry level employment as Health Information Technicians. These positions may include billing and coding specialists, transcriptionists, medical secretaries, medical records administrators, admission/reception specialists, and medical office managers. Settings may include hospitals, physician offices, laboratories, outpatient treatment and surgical units, public health administration agencies, insurance companies, and a host of medical and pharmaceutical supply companies.
Lone Star College-North Harris is currently accredited by the Commission on Accreditation of Health Informatics and Information Management Education (CAHIIM) in cooperation with the Council on Accreditation of the American Health Information Management Association (AHIMA). Program accreditation allows graduates to apply for certification examination to become Registered Health Information Technicians (RHIT).
The general education core will transfer to a variety of colleges and universities. Contact our program director, Viseeta Brown, PhD, RHIA, for more specific information about course transferability. Online programs are also available. Although online coursework is offered, students that live outside the Houston area often have a challenging time completing the clinical, practicum, and cooperative education courses. While courses are offered online, exams must be proctored. Students must visit their local community college's testing center to take exams. For any questions please contact our academic advisor, Madeleine Denison.
If you are interested in the hospital or physician based coding certificate programs or the Health Information Techology Associate's degree program, there are additional requirements for these programs. The application deadline for the Fall semester for the Health Information Technology Associate's degree program is July 30th and for the coding program is May 1st.
About Tech Prep Programs

Tech Prep provides an alternative to traditional college prep programs and the nonproductive "general studies" option. In Tech Prep, high school graduates receive relevant, useful knowledge in high-tech fields. They are employable as effective members of high-tech business and industrial operations.
At the same time, the secondary education they receive prepares them for post-secondary education leading to an associate degree. Tech Prep education is a careful balance between modern technology, occupational subjects and traditional academic subjects, the latter taught in a relevant, contextual manner.
Tech Prep allows transitions between school and work according to the needs of the student.

Background Checks
Prior to registering for health care courses, students who have been conditionally accepted must complete a criminal background check. Students are responsible for completing the background application process, paying all fees and ensuring that a copy is submitted to the appropriate program director.
Clinical facilities determine what constitutes an unacceptable background check. The student is responsible for working with the background check company to clear up any reporting discrepancies. If there is a criminal history that cannot be cleared up prior to the start of the clinical, the student needs to apply to his/her respective professional board for licensure clearance. Students cannot begin or continue their studies until the background check process is satisfactorily completed.
Faculty & Staff
Dr. Viseeta Brown
Program Director
viseeta.k.brown@lonestar.edu
281.765.7946
WNSP 170A
Sylvia Szabo
Part-time Staff Assistant
sylvia.o.szabo@lonestar.edu
281.618.5751
WNSP 174
Madeleine Denison
Academic Advisor
madeleine.denison@lonestar.edu
281-765-7957
WNSP 174G