Academic Departments
|
LSCS Speech Departments
|
LSC-Kingwood Speech Department
|
Forensics Information and Resources
You are welcome to join our team! No experience is required. Our purpose is to help you learn how to become a better communicator regardless of the level at which you begin.
Resources
Literature
For Competitive Speech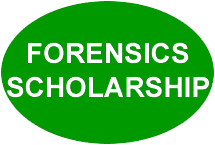 To be considered you must meet the following criteria:
Have and/or maintain a 2.5 GPA
Be enrolled in SPCH 1144, 1145, 2144, 2145
Be enrolled in a speech class
Enroll in minimum one academic course
Be enrolled in a minimum of 12 credits
To apply you need to perform a five minute selection of your choice. Awards range from $250 to $ 600.
Contact
Lisa H. Bryant
Department Chair, Professor
Phone: 281.312.1428
Office: CLA 201-E
Web Site