Academic Departments
|
LSCS Humanities Departments
|
LSC-Kingwood Humanities Department
|
Faculty and Staff
Dean of Social Sciences & Humanities (SSH)
Dr. Marie Sesay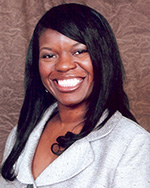 Dr. Marie Sesay is the Dean of Social Sciences & Humanities (SSH) for Lone Star College-Kingwood. For more than a decade, Sesay has been committed to educating adults within the mission and vision of community colleges. Sesay's passion for education has grown through the various positions she has held. Prior to her present position, Sesay taught sociology for various campuses within the Lone Star College System, Houston Community College System, Park University in Austin, Texas and online. In previous careers, Sesay served as compliance officer for workforce programs, Psychotherapist, nursing home administrator, and in management at a rehabilitation facility.
Sesay earned a Bachelor's degree from Stephen F. Austin and a Master's degree in counseling from Prairie View A&M University (PVAMU). She also completed post-graduate work in sociology at PVAMU and earned a doctorate degree from the Community College Leadership Program at The University of Texas at Austin where she received the Jessie H. Jones Endowed Fellowship Scholarship, the Great American Scholarship and the George and Irene Baker Scholarship.
Sesay is the first child of parents from Sierra Leone, West Africa. She is fluent in African dialect of Krio and is committed to her community locally and internationally.
Email: Marie.Sesay@lonestar.edu
Phone: 281.312.1670
Office: ADM 209-D
Department Chair
Stacy A. Walker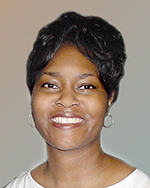 Stacy A. Walker, professor of psychology, joined LSC-Kingwood in 2002. Walker holds a Bachelor of Arts degree in Psychology from Texas Southern University and a Master of Arts degree in Behavioral Sciences from the University of Houston-Clear Lake.
"I knew before graduating high school that I wanted to become a psychologist. I have a myriad of experience in the field, however, teaching in higher education is my greatest passion," Walker explained. "LSC-Kingwood is a good place to work and a wonderful place to be. I have been supported and encouraged to do so many things, from personal to professional development to research programs to grant writing. It really is a good place to be."
Email: Stacy.A.Walker@lonestar.edu
Phone: 281.312.1704
Office: LIB 206-C
Web Site
Faculty
Eric C. Skiles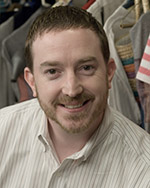 Eric C. Skiles, professor and artistic director of theatre, joined LSC-Kingwood 10 years ago. Skiles earned a Bachelor of Music Education degree in conducting, vocal music and pedagogy from Texas Tech University and a Master of Fine Arts degree in acting and directing from the same institution.
Skiles has presented more than 39 papers at the local, state, regional and national levels. In addition, Skiles has contributed and/or authored more than 20 publications including 18 book reviews for the American Library Association. He also co-authored "Acting Across Disciplines" with Homan and Ellison. Skiles has also written and produced one play, "Across a moonbeam."
Skiles has earned numerous awards. He was recognized for the production of "The Vagina Monologues" by the Kennedy Center American College (KC-ACTF) Theatre Festival in 2011. He was also recognized by the KC-ACTF for "Gross Indecency: The Three Trials of Oscar Wilde." In 2010, Skiles was recognized with the LSC-Kingwood Faculty Excellence Award."
"I am madly passionate about the world of theatre, and creating unique works of art to share with our students and our community," Skiles explained. "This has been an amazing ride, and the great ride continues. It is a pleasure to work at LSC-Kingwood and be surrounded by other passionate people who care so much for our students and their education."
Email: Eric.C.Skiles@lonestar.edu
Phone: 281.312
Office: PAC 113-A
Web Site
---
David Ragsdale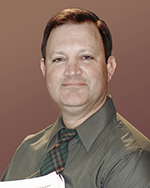 Dr. David Ragsdale earned his Ph.D. in English at Texas A&M University in 1987 after having studied for 10 years at A&M and 3 years at Rice University. Dr. Ragsdale has taught at Lone Star College—Kingwood for 25 years, starting in 1989, and has made presentations at Two-Year College English Association meetings. He teaches courses in English, where his area of specialization is British literature, especially the 16th, 18th, and 19th centuries. Because of a further background in music as well, he also teaches Humanities 1301 and 1302 because he enjoys seeing the connections that English literature has with history and the arts, such as music and painting. His favorite periods in Humanities are ancient Egypt and Rome along with the Tudor monarchs and the 18th century.
Because of an interest in music, Dr. Ragsdale has played with the Kingwood Big Band for 10 years and, in the past, with the Kingwood Pops Orchestra for 15 years. He plays clarinet and alto saxophone and is learning flute. He was also the past faculty sponsor of the Baptist Student Ministry for about 20 years. In addition to reading European history and the comic novels of P.G. Wodehouse, in his spare time Dr. Ragsdale enjoys woodworking and makes pens and various nutcrackers on a wood lathe.
Email: David.J.Ragsdale@lonestar.edu
Phone: 281.312.1615
Office: FTC 100-H
Web Site
Adjunct Faculty
Yvonne Young
Humanities
Email:Yvonne.P.Young@lonestar.edu
Staff