Interested in Teaching Part-time at Lone Star College-CyFair, the Fairbanks Center, or the new Cypress Center?
Don't miss the Nov. 9 Adjunct Faculty Hiring Fairs!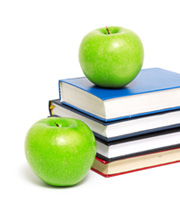 In response to a growing need for qualified part-time (adjunct) instructors in several disciplines, Lone Star College-CyFair is holding an Adjunct Faculty Hiring Fair on November 9. A previous fair focused on filling science and technology positions, and the November 9 fair will focus on all other general academic fields.
Representatives will be on hand to review applicant materials for part-time positions available beginning this spring for day, evening, and weekend classes at LSC-CyFair, LSC-Fairbanks Center, and LSC-Cypress Center. Human Resources staff will also be in attendance to assist with the online application process.
Hiring fair attendees are encouraged to search for positions and to apply online at jobs.LoneStar.edu using Internet Explorer versions 7 or 8. Attendees are asked to bring several printed copies of their résumé and transcripts, in addition to having them accessible in electronic format, such as on a flash drive.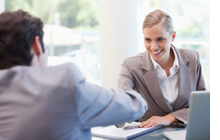 Adjunct faculty hiring is based on student demand. The minimum qualifications to teach in most areas are a master's degree in the teaching field (for example, an M.S. in Physics to teach physics) or a master's degree with 18 graduate hours in the teaching field. A criminal background check is also required of all applicants. LSC-CyFair is part of the Lone Star College System and is an Affirmative Action / Equal Employment Opportunity institution.
The hiring fair will be held from 9 a.m. to 11:30 a.m. at the new LSC-Cypress Center located at 19710 Clay Road. A light continental breakfast will be served. For information prior to the fair, call LSC-CyFair's Manager of Adjunct Support, Georges Detiveaux, at 281.290.5975.
For a complete listing of adjunct positions as well as educational and submission requirements for teaching positions featured at the event, check below.
General Academic Disciplines Adjunct Hiring Fair - November 9
Below is a list of the positions offered at the November 9, 2013 General Academic Disciplines Adjunct Hiring Fair at LSC-Cypress Center. Remember to search and apply for positions at jobs.lonestar.edu in advance of the event.
Teaching Field
Campus Contact
Location
Where course will be taught
Job Posting Number
Accounting
Ruben Howard
281.290.5233
Barker Cypress
5857
Art – Art Appreciation
Glenda Arnold
832.782.5012
Cypress Center
6130
Art – Art Appreciation
Glenda Arnold
832.782.5012
Fairbanks Center
6130
Art – Art History
Laura Fisher
281.290.3401
Barker Cypress
5863
Art – Art History
Glenda Arnold
832.782.5012
Cypress Center
5863
Art – Art History
Glenda Arnold
832.782.5012
Fairbanks Center
5863
Art – Ceramics
Laura Fisher
281.290.3401
Barker Cypress
5846
Art – Photography
Laura Fisher
281.290.3401
Barker Cypress
5873
Art – Studio Art
Laura Fisher
281.290.3401
Barker Cypress
6199
Biology – Nutrition
Glenda Arnold
832.782.5012
Cypress Center
5795
Computer Information Systems – General
Heather Cannon
281.290.3248
Barker Cypress
5835
CISCO
Heather Cannon
281.290.3248
Barker Cypress
5833
Computer Information Technology – Hardware/Software
Heather Cannon
281.290.3248
Barker Cypress
5865
Computer Information Technology – Microsoft Office
Heather Cannon
281.290.3248
Barker Cypress
5867
Computer Information Technology – Networking
Heather Cannon
281.290.3248
Barker Cypress
5847
Computer Information Technology – Network Security
Heather Cannon
281.290.3248
Barker Cypress
5852
Computer Information Technology – Operating Systems
Heather Cannon
281.290.3248
Barker Cypress
5858
Computer Information Technology – Programming
Heather Cannon
281.290.3248
Barker Cypress
5861
Drama / Theatre
Alex Qian
281.290.5985
Barker Cypress
5806
Economics
Ruben Howard
281.290.5233
Barker Cypress
5860
Economics
Glenda Arnold
832.782.5012
Fairbanks Center
5860
English
Matt Turner
281.290.5943
Barker Cypress
5814
English
Glenda Arnold
832.782.5012
Cypress Center
5814
English
Glenda Arnold
832.782.5012
Fairbanks Center
5814
English (Developmental)
Anna Schmidt
281.290.3288
Barker Cypress
5793
English (Developmental)
Glenda Arnold
832.782.5012
Cypress Center
5793
English for Speakers of Other Languages (ESOL)
Rebecca Royer
281.290.5927
Barker Cypress
5832
English for Speakers of Other Languages (ESOL)
Glenda Arnold
832.782.5012
Fairbanks Center
5832
Government
Glenda Arnold
832.782.5012
Cypress Center
5817
Government
Glenda Arnold
832.782.5012
Fairbanks Center
5817
Graphic Design
Julie Wells
281.290.3921
Barker Cypress
6467
History
Glenda Arnold
832.782.5012
Cypress Center
5941
History
Glenda Arnold
832.782.5012
Fairbanks Center
5941
Human Development – College Success / First-Year Experience (HUMD)
Hilary Harris
281.290.3935
Barker Cypress
9073
Human Development – College Success / First-Year Experience (HUMD)
Glenda Arnold
832.782.5012
Fairbanks Center
9073
Humanities
Mark Thorsby
281.290.3447
Barker Cypress
6464
International Business
Ruben Howard
281.290.5233
Barker Cypress
5868
Kinesiology
Tim Sebesta
281.290.3918
Barker Cypress
5803
Mathematics
John Burghduff
281.290.3915
Barker Cypress
5813
Mathematics
Glenda Arnold
832.782.5012
Cypress Center
5813
Mathematics
Glenda Arnold
832.782.5012
Fairbanks Center
5813
Mathematics (Developmental)
Kimberly Lane
281.290.5929
Barker Cypress
5845
Mathematics (Developmental)
Glenda Arnold
832.782.5012
Cypress Center
5845
Mathematics (Developmental)
Glenda Arnold
832.782.5012
Fairbanks Center
5845
Music
Alex Qian
281.290.5985
Barker Cypress
6044
Music (Applied)
Alex Qian
281.290.5985
Barker Cypress
6047
Philosophy
Mark Thorsby
281.290.3447
Barker Cypress
6462
Philosophy
Glenda Arnold
832.782.5012
Fairbanks Center
6462
Psychology
Glenda Arnold
832.782.5012
Cypress Center
5834
Religion
Mark Thorsby
281.290.3447
Barker Cypress
6463
Speech
Glenda Arnold
832.782.5012
Cypress Center
5856
Speech
Glenda Arnold
832.782.5012
Fairbanks Center
5856
TV / Motion Graphics
Julie Wells
281.290.3921
Barker Cypress
6518