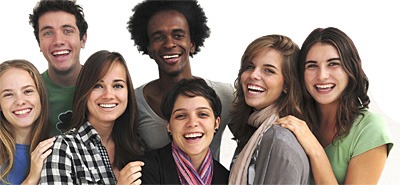 The first year of college can be overwhelming. Are you nervous about the big change ahead? LSC-CyFair has the answer: CARE Fast Track Courses!
Why should you enroll in a Fast Track Course?
Research shows that this type of opportunity leads to more study groups, greater accountability and better academic success! It is also just more fun to make the leap from high school to college with 20-30 other people who know what you are going through.
Qualifying for the Program
You can qualify if you meet the following criteria:
Placed into one of the following pre-college level courses according to Compass or Accuplacer qualifying test scores: ENGL 0307, ENGL 0305, or MATH 0310
Be working no more than 20-25 hours a week
CARE Fast Track Courses - Summer 2014
CARE Fast Track Course- Spring 2014
English Learning Community
ENGL
1301 5L51
Comp & Rhetoric I
ENGL
0309 5X27
Adv Dev R & W
ENGL
1301 5X14
Comp & Rhetoric I
Math Learning Community
MATH
0310 5X77
Intermediate Algebra
MATH
1314 5X44
College
Algebra
Benefits of the Program
High academic success rates
Free tutoring
Save time and money
Career planning help
Ability to complete developmental course work, Freshman English and College Algebra in the same semester
Build connections with your peers
Be more comfortable in the college environment
Register for CARE Fast Track Courses
Contact Information
For more information about the CARE initiative please contact our CARE Coordinator:
Teresa Walling
CARE Coordinator/Advisor
CyFairCARE@lonestar.edu