Academic Departments
|
LSCS Visual Communication Departments
|
LSC-Kingwood Visual Communications Department
|
Faculty and Staff
Interim Dean
Lisa Bryant
Email: Lisa.H.Bryant@lonestar.edu
Phone: 281.312.1428
Office: CLA 201-E
Web Site
Department Chair
Lisa Hall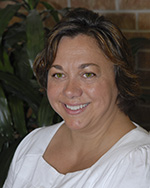 Lisa Hall, professor and department chair of computer information technology, joined LSC-Kingwood in 2009. Hall earned a Bachelor of Science degree in Computer Information Technology from Columbia College and a Master of Arts degree in Teaching from the same institution.
Hall is involved in numerous campus organizations. She is a member of the curriculum team and the workforce council.
"LSC-Kingwood has been far more appreciative of faculty than what I experienced at other institutions. I've always felt welcomed and wanted here," Hall said.
Email: Lisa.M.Hall@lonestar.edu
Phone: 281.312.1773
Office: ADM 209-A
Web Site
Faculty
Caroline Chamness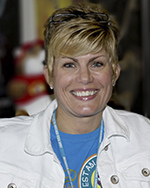 Caroline Chamness, lead faculty and professor of game design and development, joined LSC-Kingwood in 2001. Chamness earned a Bachelor of Science degree in computer science from Texas A&M University and a Master of Education degree from Lamar University.
Chamness has presented two scholastic papers: "The Gamification of Education" and "Math in Games." She has also been honored with an Adjunct Excellence Award.
"I am passionate about showing students how game development can be utilized in other areas of education and business. Providing students with the most relevant project and work experience gives me a sense of accomplishment," Chamness explained. "The administration and my fellow colleagues have allowed me to grow in my discipline through their verbal encouragement and provision of opportunities for professional development. The supportive atmosphere of the college makes coming to work every day worthwhile."
Email: Caroline.M.Chamness@lonestar.edu
Phone: 281.312.1427
Office: ADM 205-D
Web Site
---
Shawn G. Sedoff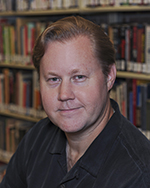 Shawn G. Sedoff, visual communications professor and faculty lead joined LSC-Kingwood in 2006. He obtained a Bachelor of Fine Arts degree from Stephen F. Austin with an emphasis on advertising design.
Sedoff has an array of work experience. He worked at SGS Creative Services; Disney (Theme Park experiences for Tron: Legacy in 2010; he also worked in full 3D animation for Disneyland Paris's Dreams show in 2012. He also worked for Honda, Acura, and Toshiba as in-house art director and animation specialist for movie trailers (1995-1998), the History Channel and countless infomercials. In 2008, we received a Telly Award.
"I love the field of visual communications and its diversity of projects and applications. The artistry of design with purpose combined with the discovery of something that no one has seen before. I love helping students find their creative voice through the creative process. Opening up a student's mind to the possibilities of using their interests and talents to build a career of their choice is the motivation I focus on every day. I find that this 'give and take' approach with the students also fuels my interest in my own creative work and helps me to achieve greater creative heights as well," explained Sedoff.
Email: Shawn.G.Sedoff@lonestar.edu
Phone: 281.312.1742
Office: ADM 205-B
Web Site
---
Zoila Maria Donneys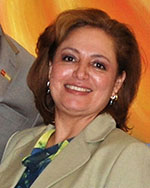 Zoila Maria Donneys, associate professor of visual arts, joined LSC-Kingwood in 2013. Donneys earned a Bachelor of Arts in Graphic Design from the Instituto Departamental de Bellas Artes, Fine Arts University in Colombia, South America. She also holds a Master of Arts degree in Spanish from Saint Louis University.
Donneys has taught graphic design in educational institutions in Colombia, South America. She has also taught Spanish from colleges and universities in the U.S. She holds numerous certificates in graphic design for Windows/Macintosh platforms, Creative Suite, Photoshop, Illustrator, Dreamweaver and InDesign. She is also proficient in web design.
She has had various art exhibitions in museums, galleries and universities in Colombia and the U.S.
Email: Zoila.Donneys-Hale@lonestar.edu
Staff
Shari Svoeuy
Division Coordinator
Email: Shari.S.Svoeuy@lonestar.edu
Phone: 281.312.1489
Office: ADM 209