Meet the Culture & Arts Club Officers
Adrienne Meyers, President
Major: Digital Photography
Hometown: Houston, TX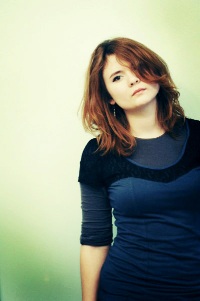 Why did you join this organization? I joined to meet other students interested in the arts and to become a part of the art community on campus.
What are your personal goals for the semester? To continue with school, work, art, and friends.
What are your goals for the organization? My goals for the Culture & Arts Club are to gain new club members, build a strong community within the club, and become more involved on campus and in the community.
What are your career interests? I plan to pursue a career in digital photgraphy, specializing in fashion, time art, and musician portraits.
What are your hobbies outside of school? Art, including photography and painting, vintage shopping, going to parks, and watching shows at Miller Outdoor Theater.
I was born in Houston, Texas and have also lived out on land near Livingston, Texas before moving to Kingwood. I am the second of four kids, all homeschooled, and I started at Lone Star College-Kingwood in the Fall of 2009. Growing up, I was always interested in art, and I became a photgrapher in 2008. After Lone Star College, I plan to transfer to the University of Houston.
"The Culture & Arts Club is a great way to meet other students with similar interests, and to get involved in the culture of art on campus and in the Houston area. Hope you'll come by our next meeting!" - Adrienne Meyers